Book qualified, account-matched meetings directly from your website using Calendly, HubSpot, Marketo, or Pardot lead forms. On this page you'll find an overview of how Calendly routing works as well as step-by-step guides to get started.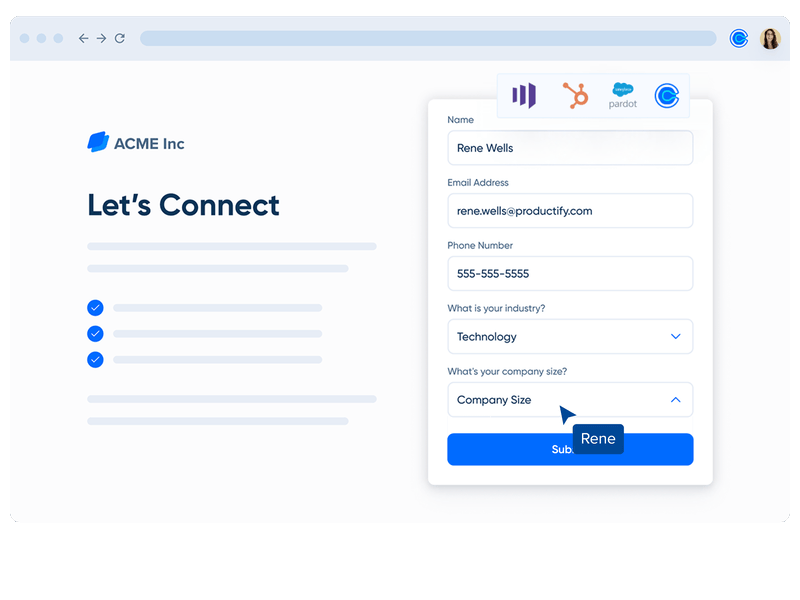 Qualify, route, and schedule meetings instantly
Connect faster

Automatically route leads and prospects to the most suitable team member based on their expertise or availability, reducing manual efforts and accelerating response times

Prioritize qualified leads

Schedule directly from Marketo, HubSpot, or Calendly forms based on company size, industry, or other criteria.

Match known accounts in real time

Look up accounts in Salesforce, book them with the right rep, and skip manual reassignment.

Book more meetings

Increase website conversion rates without changing your existing tools and workflows.
Get started with our step-by-step guides
Need setup help? Get in touch with us here!
Calendly routing forms
Routing from Marketo forms
Routing from HubSpot forms
Routing from Pardot forms
Routing with Salesforce lookup