How Calendly analytics work
Calendly's reporting dashboard allows you to view usage metrics across your entire organization. This is available for account owners and administrators.
Note: This feature is available for group admins, admins, and owners on Professional, Teams, or Enterprise plans.
The dashboard can be accessed from your Account button.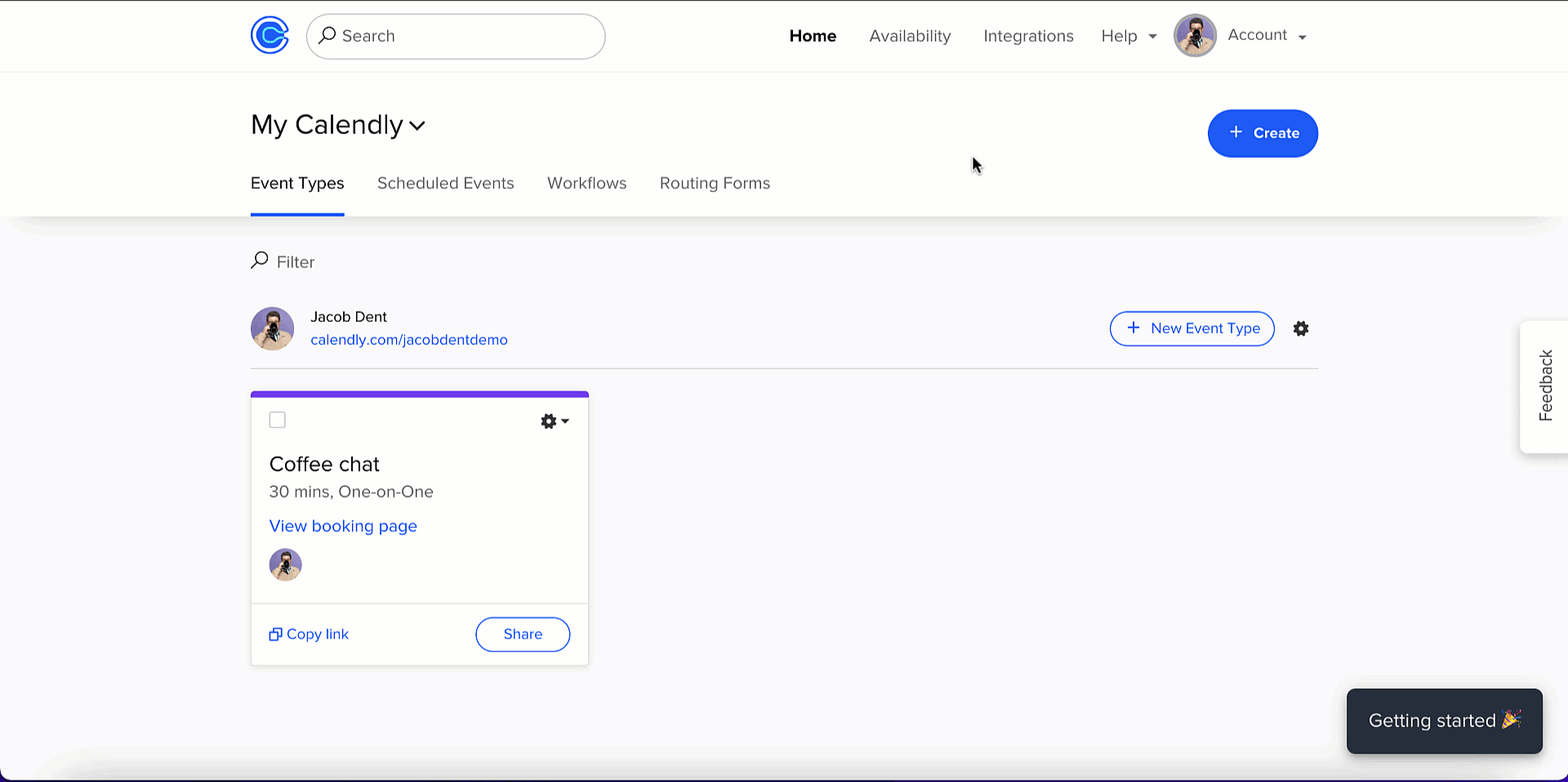 From here you will see boxes displaying your organization's event data…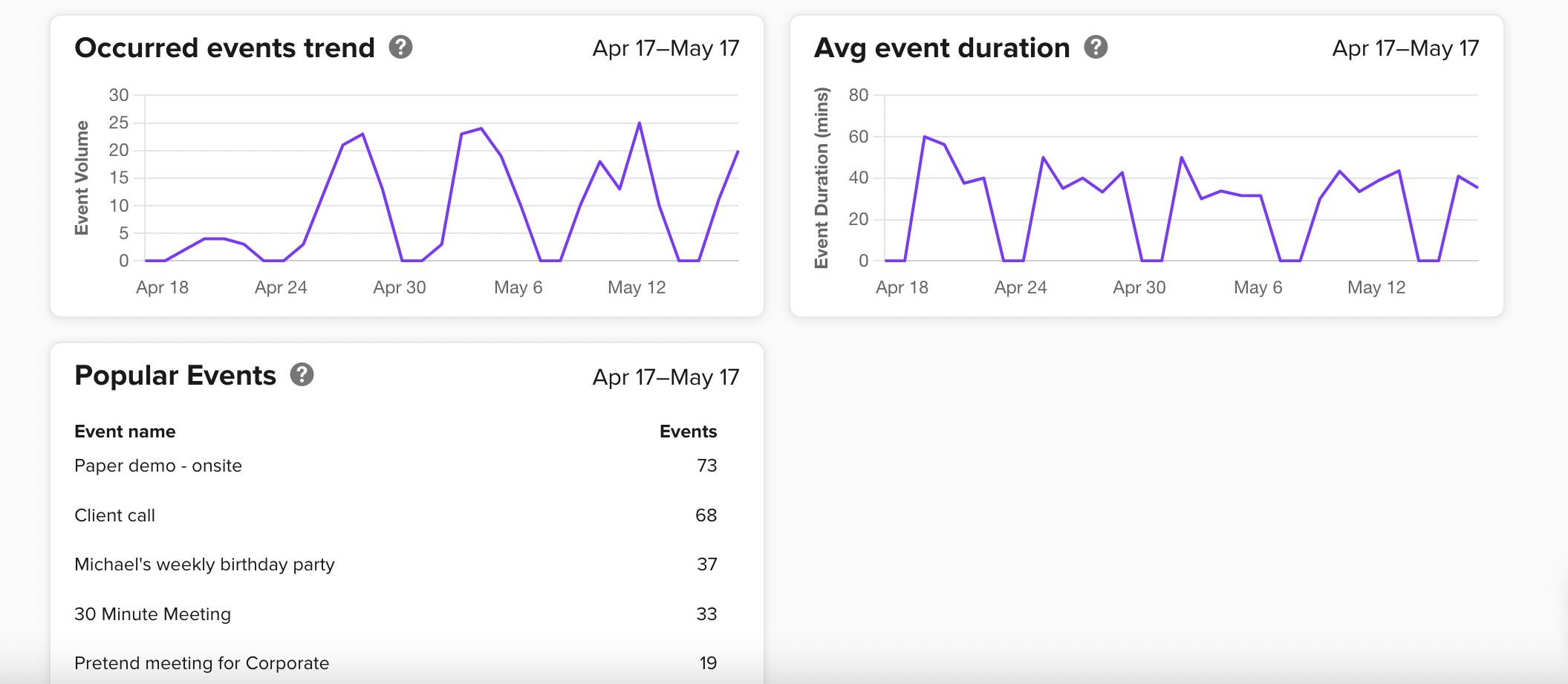 …and user data.
Customizing your dashboard
Using the Customize button allows you to choose which widgets are on display.
Each box has a question mark you can hover over to display more information.
Filtering Calendly analytics
You can also use the buttons at the top of the dashboard to filter data by:
date,

user,

teams,

and groups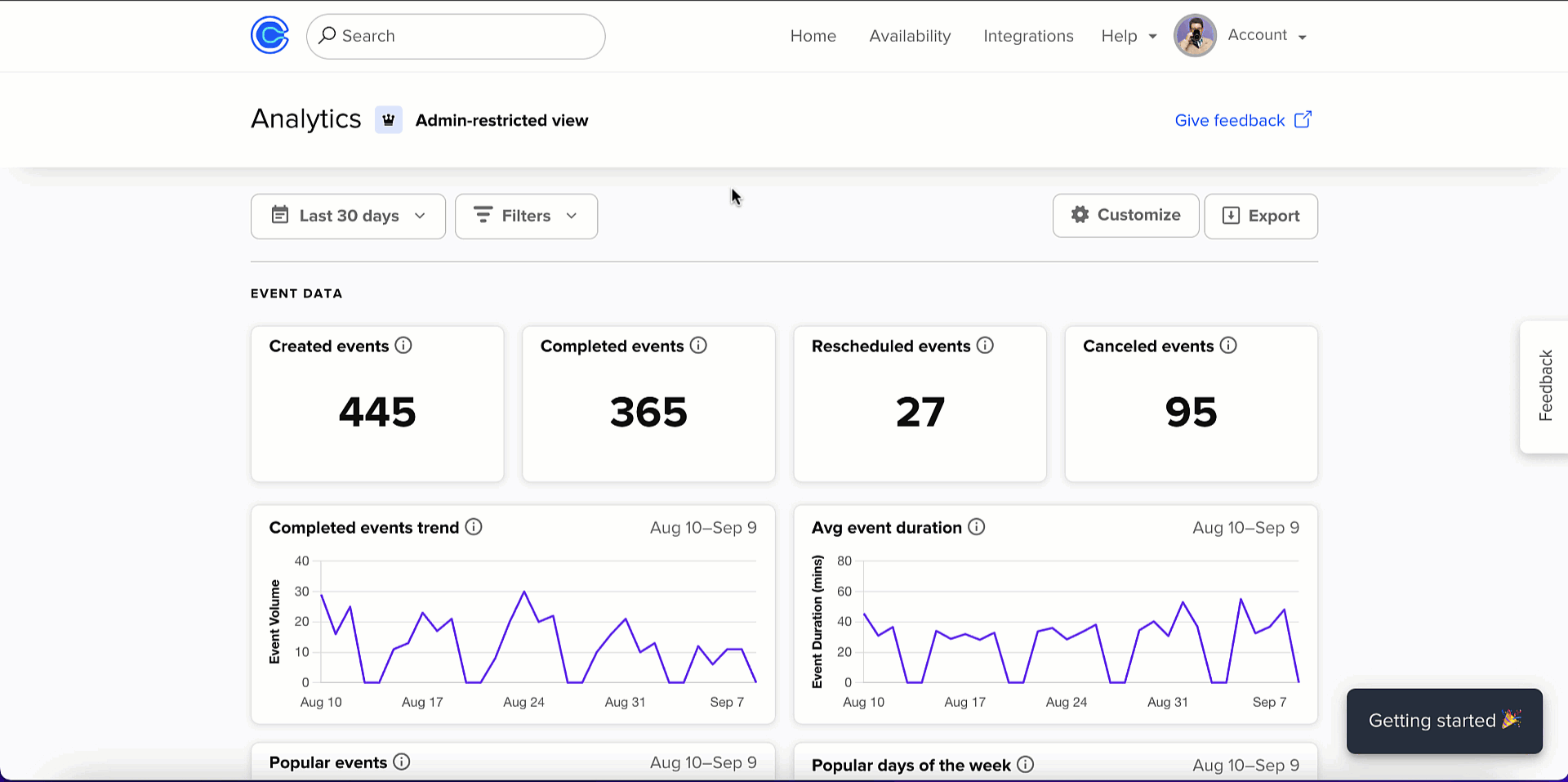 Exporting data from the dashboard
Data can also be exported as a CSV file and downloaded to your computer. NOTE: both the event data and the employee data must be exported as unique .CSV files.