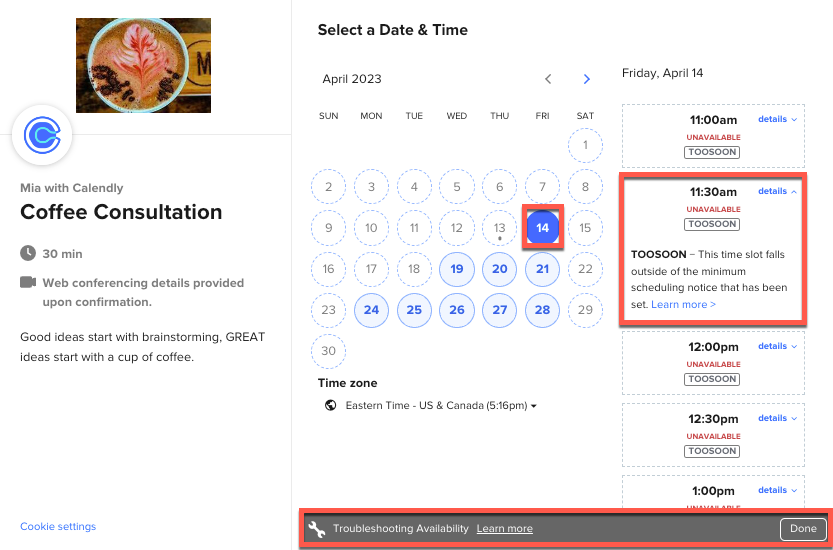 This article outlines what to do when you appear unavailable on your Calendly scheduling page.
Step 1: Log into your Calendly account to use Calendly's Troubleshooting Tool.
If you do not know how to use Calendly's Troubleshooting Tool, you can learn more here.
Step 2: Review your error code meaning below.
Below is a list of errors codes that may appear when using Calendly's Troubleshooting Tool. These error codes identify WHY you are appearing as unavailable.
Step 3: Follow the steps associated with your error code.
Each error code has its own next steps section recommended to resolve the issue.
Common Errors
The three most common errors our users see.
Event Settings Errors
These errors occur when there is an issue with your Event Settings.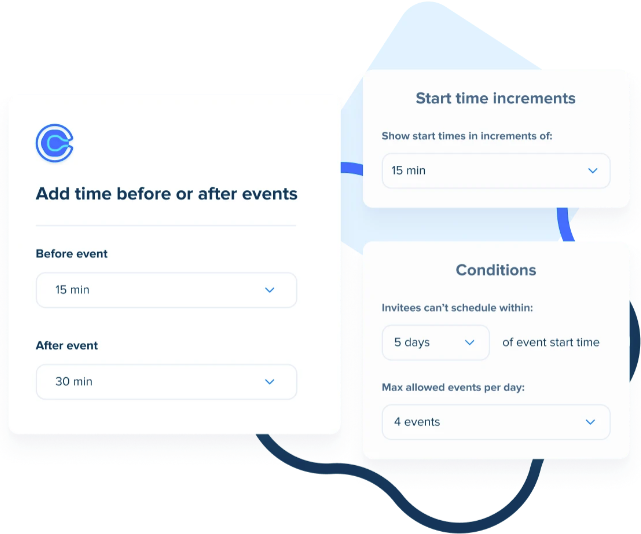 Event Type Errors
The errors below are event type specific errors.
Less Common Errors
Errors that are less common but still occur.