Calendly supports SAML single sign-on (SSO) for user authentication and SCIM for user provisioning.
Once you've enabled SSO for your account, you can use SCIM to automatically add users, update user data, deactivate users, and remove users from your Calendly organization. With SCIM enabled, you can manage Calendly users straight from your identity provider and onboard or off-board employees at scale.
SCIM features
Supported features
From your identity provider, you can create the following actions in Calendly:
Add a user

Edit a user's name and email

Deactivate a user (can later be reactivated)

Remove a user from your org (depending on identity provider)

Delete a user from Calendly (depending on identity provider)
Non-supported features
These actions are not yet supported by Calendly:
Add a group

Remove a group
If your team is interested in group provisioning, please reach out to Support so we can learn more.
Who can enable SCIM
A Calendly account owner or admin on the Enterprise plan can enable SCIM. Contact your Account Executive or Calendly Sales to learn more.
How to enable SCIM
Supported identity providers
Calendly supports any enterprise identity provider using the SCIM 2.0 protocol. Identity providers we have tested and documented include:
If your identity provider is not listed, view How to set up SCIM with your identity provider.
Before you provision
Make sure you have available seats
To provision users, you must have available seats in Calendly. You can view total occupied seats from the Admin Management page. If all seats are occupied at the time of provisioning, you'll receive an error message in your identity provider.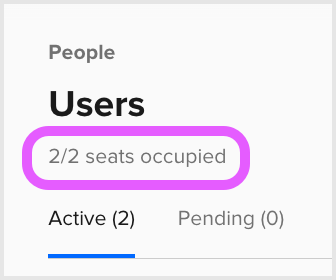 To add seats, go to the Billing page, select Make changes to your plan, and select Add seats . If you pay by invoice and cannot add seats via the web app, reach out to your Customer Success Manager.
After you provision
Accept the Calendly invitation
Once you've provisioned a user through SCIM, the user will receive an invitation to join your Calendly organization. The user must accept the invitation to join. Once they accept, the user will be prompted to sign in through SSO, and they will fill an open seat in your Calendly organization.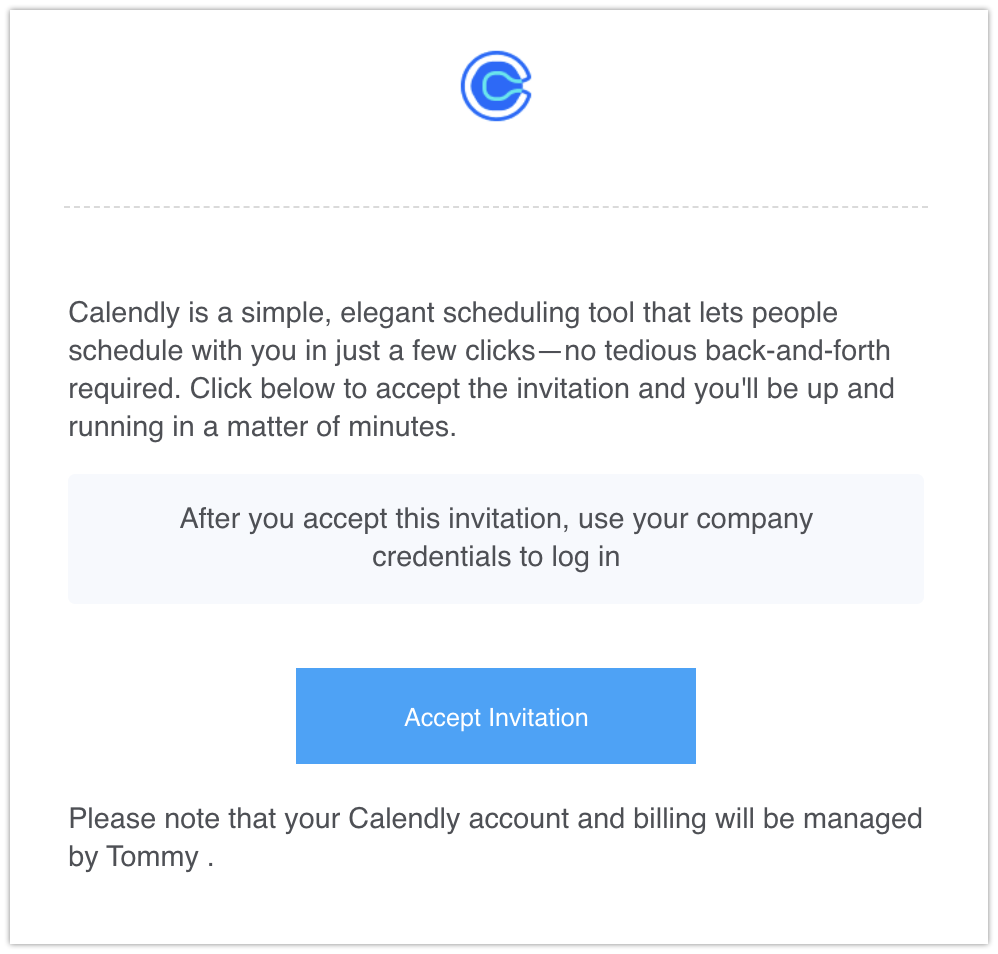 If a user is not receiving their email invitation to join Calendly, reach out to Calendly Support at idpsupport@calendly.com. If the user is a new employee, please mention that in the email.
Assign templates
Provisioned users will automatically receive the default 15-min, 30-min, and 60-min event types. If you'd like to assign different templates, you can do so once users have joined your account. To bulk apply templates, view How to make bulk changes to users.
Connected calendars and integrations
Enabling SCIM will not impact calendar connections or integrations. Members can connect from their Calendar Connections page and Integrations page.
FAQ
How many users can I provision?
The number of users you provision depends on how many seats are available in Calendly. For example, if you have 20 available seats, you can provision 20 users. You can purchase as many seats as you'd like.
From my identity provider, can I change a user's role?
No. An account owner or admin can change a user's role from Calendly, on the Admin Management page.
From my identity provider, can I change a user's name?
Yes, you can change a user's first and last name from your IdP, which will sync over to Calendly.
From my identity provider, can I change a user's email address?
Yes, you can change a user's email from your identity provider. This will update the email the user signs in to Calendly with.
Once I enable SCIM, can I add or remove users directly from Calendly?
No. Once you've enabled SCIM, you can only add and remove users via your identity provider.
Read next: