What are no-shows?
Calendly's "no-show" feature allows hosts to mark whether or not an invitee attended a previously scheduled event. When combined with our reconfirmation Workflow, you can now track an invitee's engagement before and after your event.
How to use Calendly's no-show function
Select the Scheduled Events tab.
Go to your Past events, and click on the Details button for your chosen event.
Click the

Mark as no-show

button next to an invitee.
Confirm your decision.
The invitee will now have a red icon labelling them as a no-show to your scheduled event.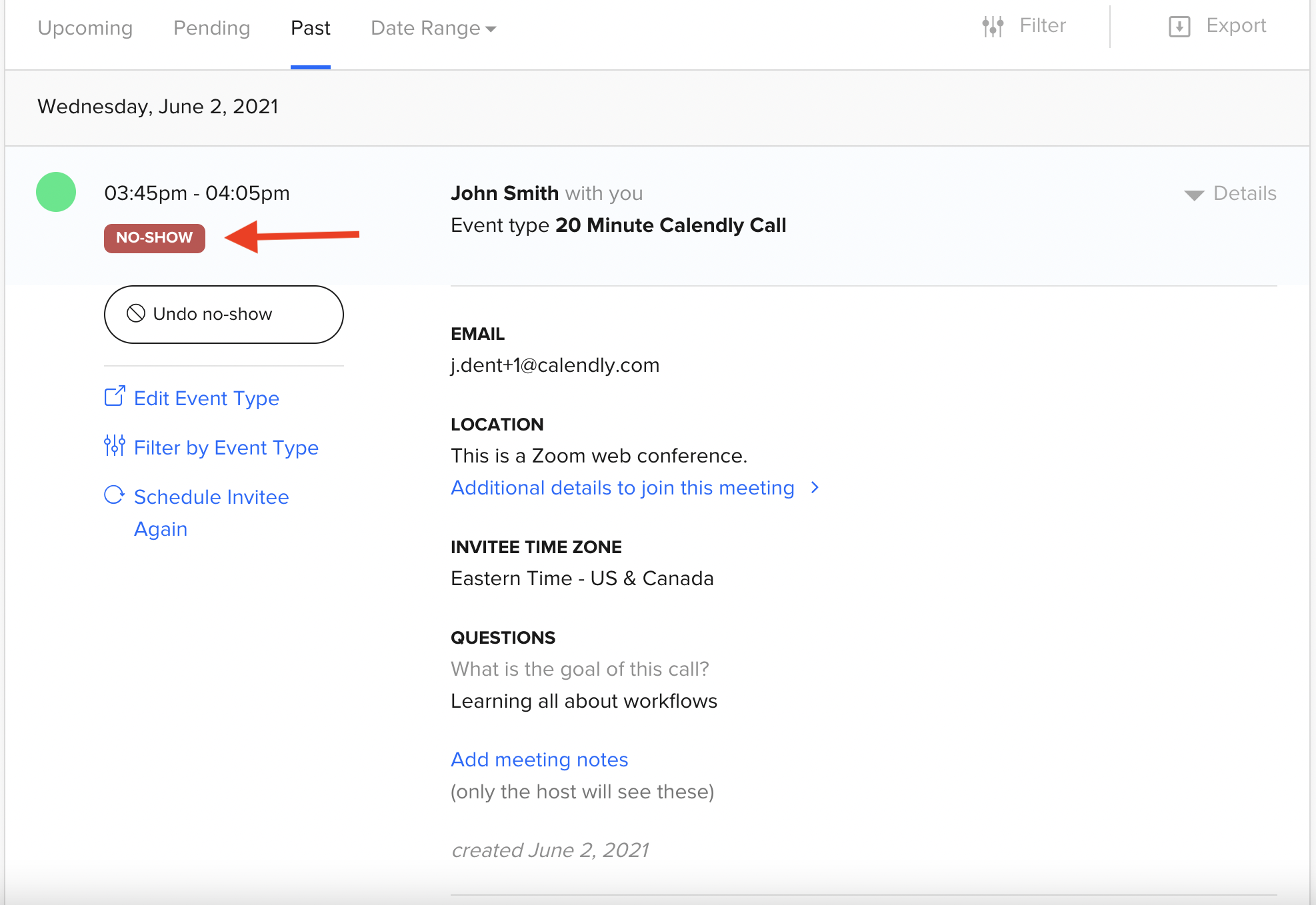 Anyone marked as a no-show will not receive scheduled post-meeting Workflows (e.g. a 'thank you' follow up) (because they did not attend.)
Additional notes
In addition to Workflows, the no-show status will also work with an event type's email follow-ups.

The No Show button only will be visible for events that have passed the originally scheduled "start time."
The no-show status is included in a Scheduled Events CSV export.
Hosts can undo a no-show if they change their mind.
This option is also available for group events, where each invitee can be marked as a 'no-show' separately.