Google Meet is the enterprise version of Google Hangouts, a video conferencing application you use to host meetings with people in or outside of your organization. Connect Calendly with Google Meet to add it as a location option and add a conferencing link to confirmation messages that invitees receive.



Dial-in numbers
By default, Google Meet adds a U.S. dial-in number and the web conferencing link to calendar invitations. To use international numbers, you must subscribe to Google's G-Suite Enterprise or G Suite Enterprise for Education. If you select multiple countries, Google adds a link in the invitee notification that displays dial-in options for other countries.

Before you begin
To connect Google Meet with Calendly make sure:
Google Meet is enabled for your organization (if not, ask your G-Suite account administrator to enable it)


Google Calendar is connected to Calendly (if not, go to Calendar Connections and connect them) and selected as the calendar where you'd like to add scheduled events.
If you don't connect a Google Calendar, Google Meet details won't be added to the calendar invitation (you'll need to create and share the Google Meet information to share with invitees).


If you're a member of a team, connect your personal Google Calendar to Calendly before you use Google Meet as a location. Without a connected calendar, the Google Meet location details are omitted from the invitation and a warning message appears prompting you to connect a calendar.
SEE THESE PROCEDURES:
To add Google Meet as a location option for personal event types
From the Home page Event Types tab, and click the event.
Expand the What event is this? section.
At Location, select Google Meet / Hangouts.
Click Save & Close.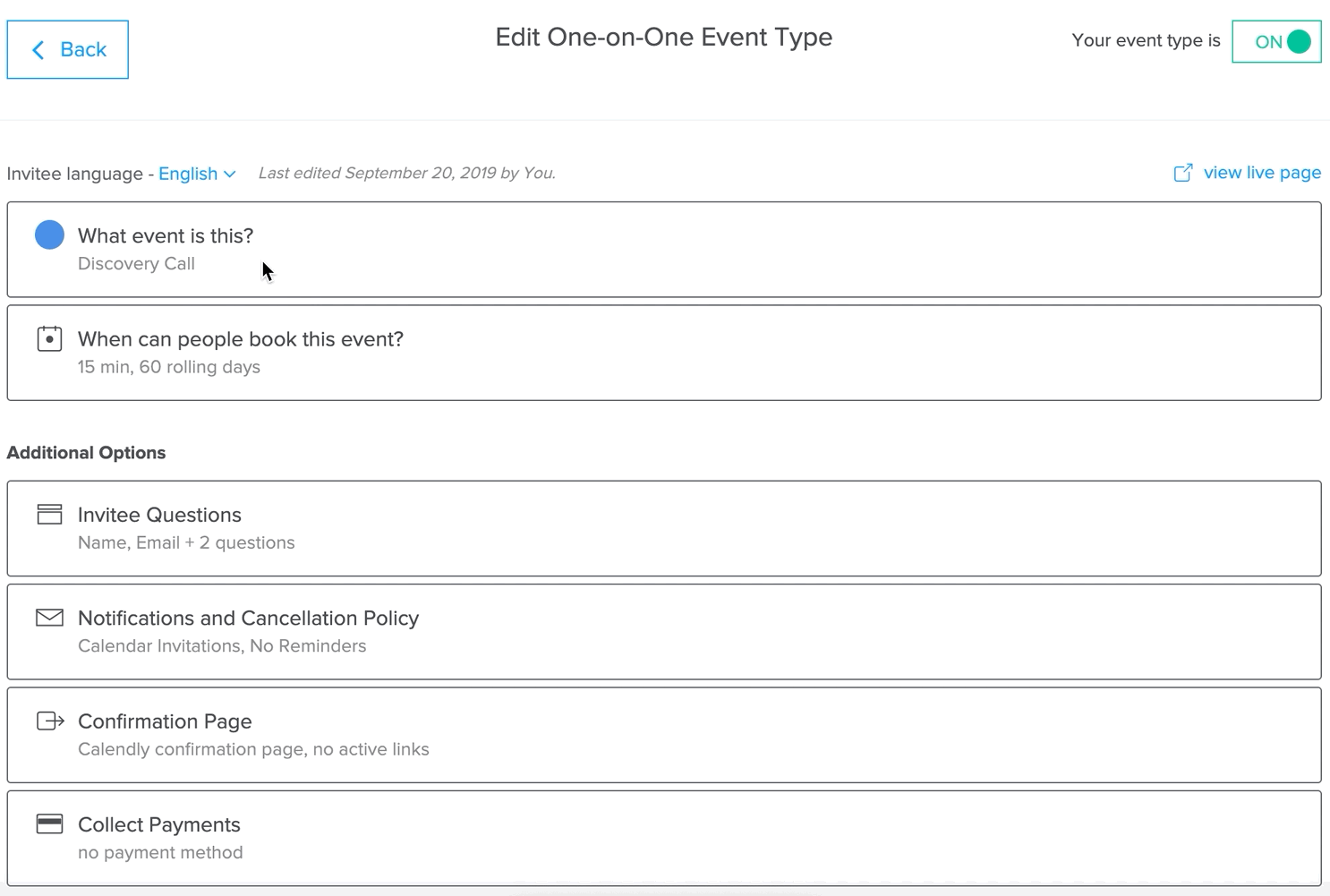 To add Google Meet as a location option for team event types
At the right top of the Home page, select the All teams view.



Click the event type.
Expand the Team Members & Location section.
If you're setting up a round-robin event, select Google Meet / Hangouts as the location for each team member.

If you're setting up a collective event:
- Expand the Notifications and Cancellation Policy section.
- At Sending from, change the user (

Google Meet uses the information of the user who is sending the scheduled event notification).

Click Save & Close.