Calendly offers three options for embedding your scheduling page onto your website. They're completely responsive so your invitees can schedule with you across any device.



To embed your personal scheduling page, select Share Your Link from the drop-down menu within your account. In the popup window that appears, click Embed on Your Website and choose the type of embed that you prefer. Customize the color or text options, then copy the code to add to your webpage.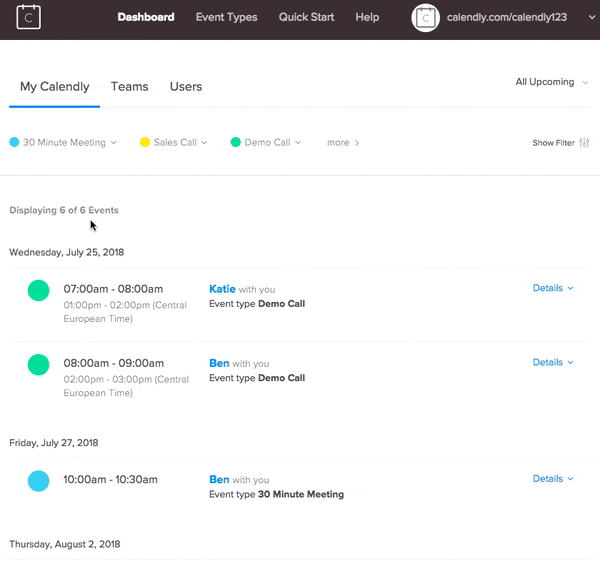 To embed a specific event type, navigate to your Event Types page. Click the gear icon for the event and select Embed. Locate the embed code for a team page from the Teams tab. Scroll to the team you prefer, expand the corresponding drop-down menu and click Embed.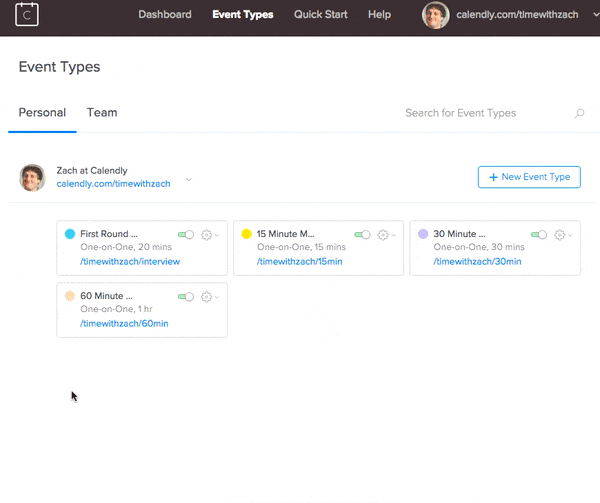 Need more help? Check out our embed guides for some of the most popular website platforms.