When you use Calendly as a team, each team member enjoys their own personal Calendly link and our full suite of Professional or Teams features within their account. Plus, you receive all of our team-oriented features, including:
Whether you're the only one on your team using Calendly so far, or whether several colleagues are already on individual accounts, it only takes a few clicks to transition to a team account.
Add users and paid seats
Adding a new user simultaneously purchases a paid seat on your account and sends them an email invitation to join your team. Each new user gets their own account and individual Calendly page, along with event types you assign to their account. You'll also be able to include them in team scheduling.
Navigate to your Admin Management page and click Add Users. Enter the email addresses of the users you're adding to your organization then choose which event types they will start with.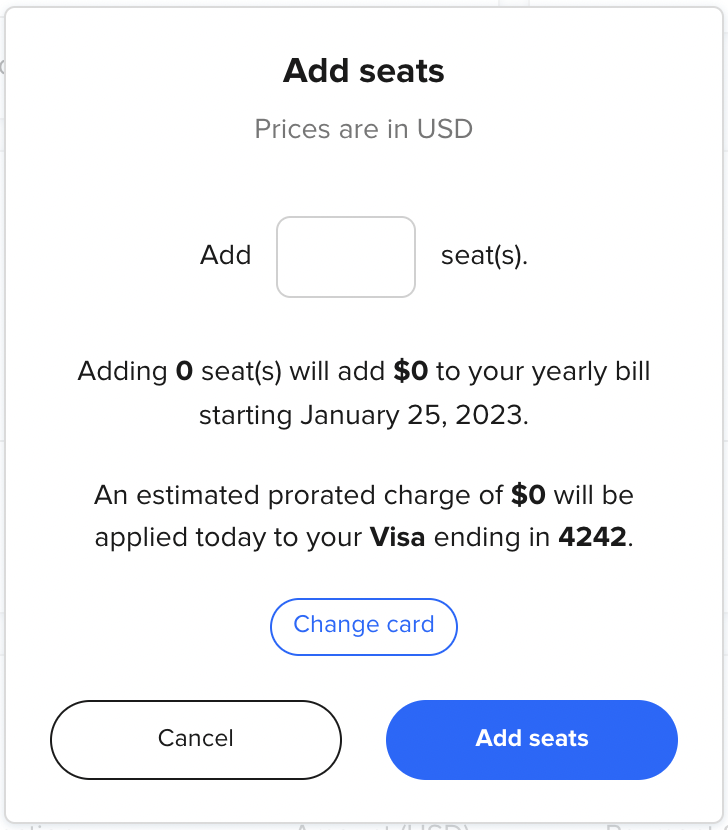 A popup window will appear confirming the number of users you'd like to add, the cost of the new users and the prorated cost of your account as it currently stands. Once the changes are confirmed, invitations will be sent asking new users to join your organization. Monitor pending invitations from the Pending tab on the Admin Management page.

New Calendly users will set up an account while existing Calendly users will join your billing plan while their account settings and events remain intact.
Remove users and paid seats
To remove a user from your organization, visit your Admin Management page. Select the individual you would like to remove, and select Remove. When a user is removed from your organization, their paid seat remains. This allows you to invite a new user to your organization in their place without having to purchase an additional seat.
If you do not plan on inviting another user, remove the remaining paid seat from your Billing page. From Your subscription, select Remove seats. Enter the number of seats you'd like to remove, and select Remove seats.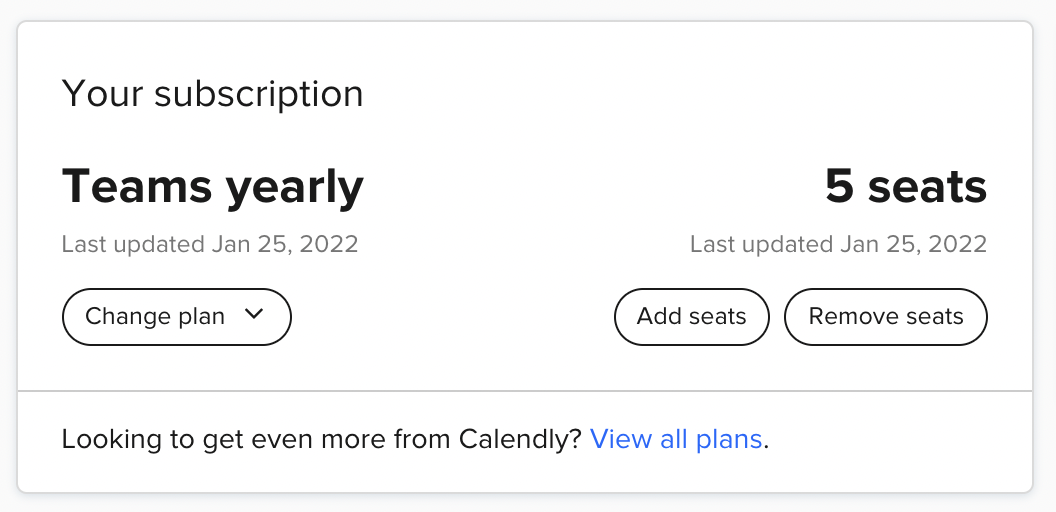 Create event type templates for users
As an Owner or Admin, you can assign customized event types to your users' accounts. Event type templates are predefined settings for the event types that can be assigned to new or existing users. Default templates are provided to get you started.

Visit your Admin Management page and select Templates to manage event type templates. Team owners or admin can also save solo event types to a template from the Event Types page. Select the gear icon associated with the event you'd like to save, then choose the option Save to Template.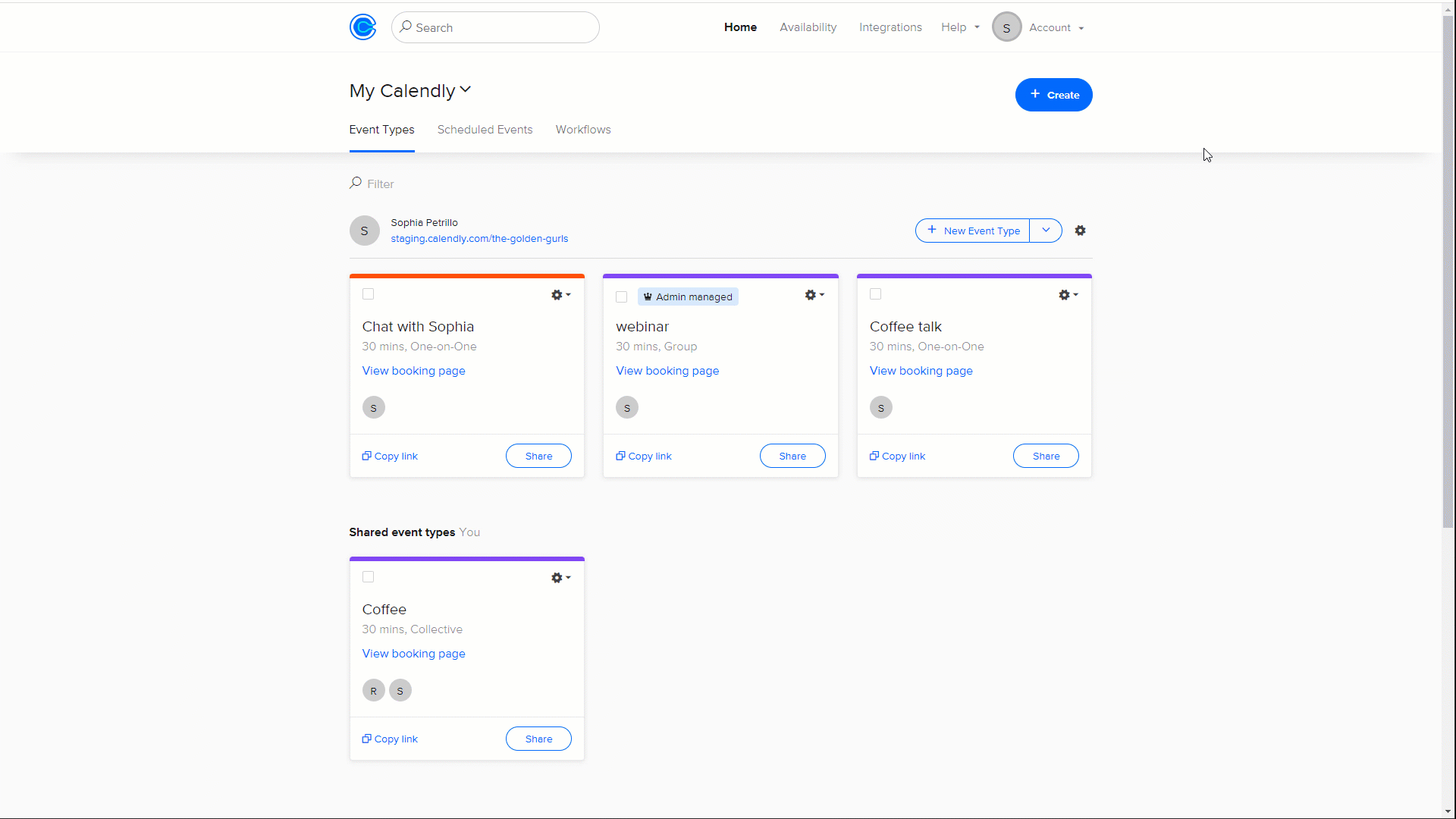 A team owner or admin can add templates to existing users by navigating to the All Users view on their Event Types page. Expand the drop-down menu to the right of New Event Type for the preferred user, then select a template.
Team managers
To help manage a team, you can assign a team manager. Team managers can create and edit team event types and add or remove users from a team. To assign someone as a team manager, see the steps below. For an overview of all roles and permissions, view User roles and permissions.
How to assign a team manager
From your Calendly Home page, select My Calendly, scroll down to Teams and select the team you would like to edit.

Next to New Event Type select the gear icon, then select Edit Team.

To assign a team manager, at Team Members check the box next to the name of the person you want to manage the team.

To remove a team manager, at Team Members check the box next to the name of the person you'd like to remove from this role.

Select Save.