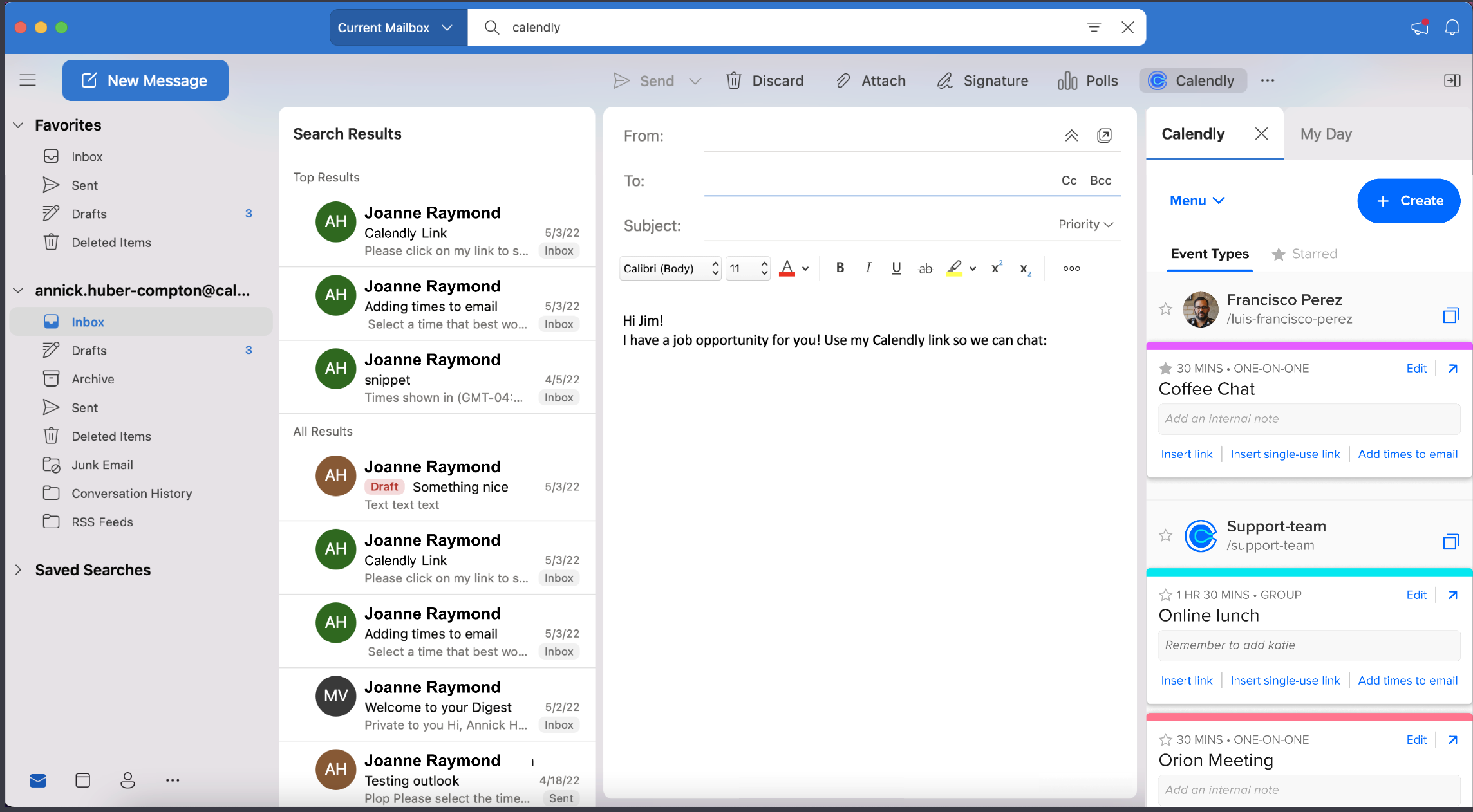 Calendly's Outlook add-in makes it easy to schedule meetings without ever leaving your inbox. From your Outlook toolbar, you can access your scheduling links or create a customized invitation for your invitee to choose from.
From the Calendly Outlook Add-in, you can:
access personal and shared event types
share your Calendly links
IMPORTANT NOTE
The Outlook add-in is separate from the Outlook plug-in, which is for connecting Calendly directly to your Outlook calendars to check for conflicts and add events and needs to be installed separately. See our help center article on the Outlook plug-in for more details.
Install the Add-in
To get started, choose your supported version of Office or Outlook below. Click the Store icon on the Outlook ribbon within your email client, or visit the Microsoft AppSource store. Next, search for Calendly and select Get it now from the listing page.
Note: To download the most up-to-date version of the Add-in, you will need to log in to your Microsoft account and uninstall any existing version of the Calendly Outlook Add-in.
Access the Add-in
Once installed, you can access the Calendly Outlook Add-in directly from your Outlook mailbox.
To launch the Calendly Outlook Add-in within Outlook, select Compose then select the Calendly icon from the Outlook toolbar.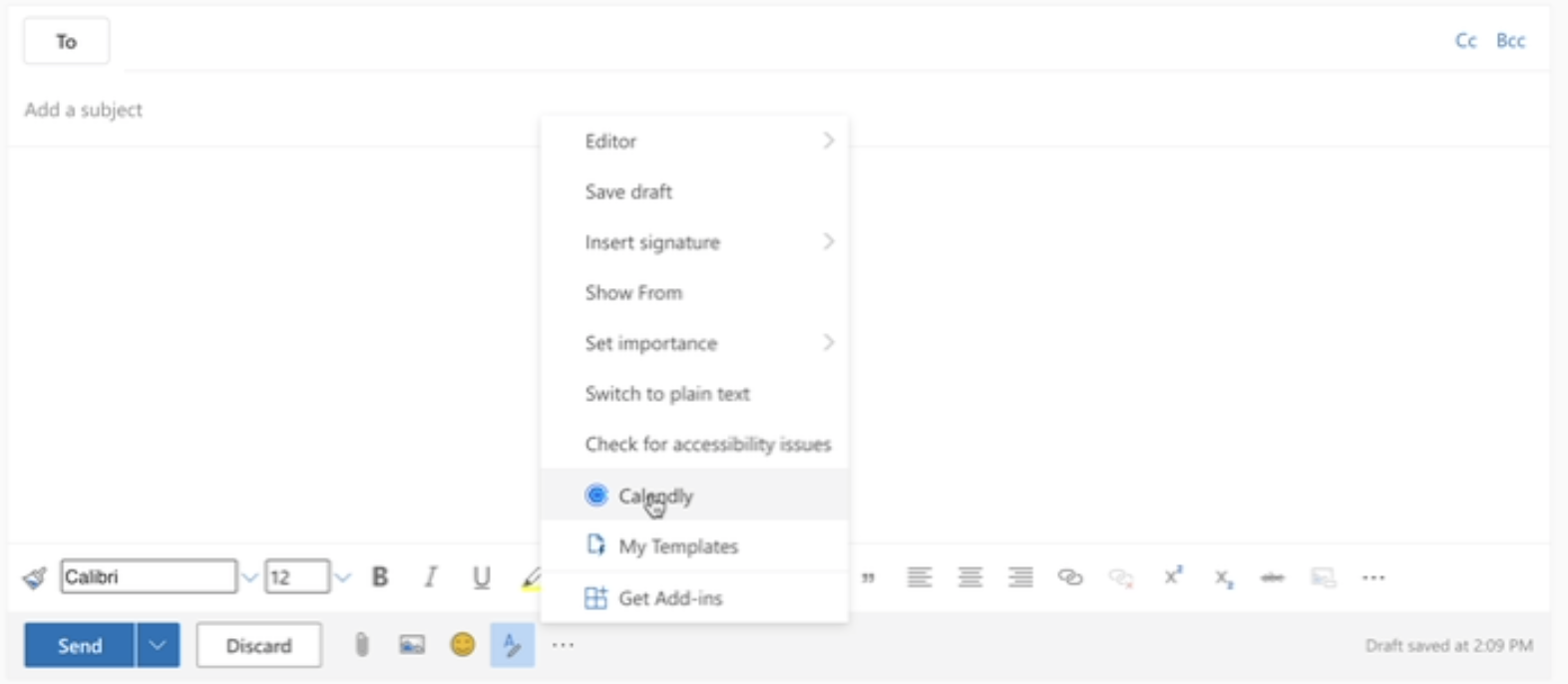 Log in to Calendly, and the Outlook Add-in will automatically display your event types on the right hand side.