The Calendly extension can help you keep track of where your events are coming from and reschedule with ease, all from within your Google Calendar. 
When you add the Calendly extension to your Google Calendar, you can:
See which meetings on your calendar were scheduled through Calendly.
Access the event types invitees are using to book. 
Reschedule invitees quickly.
Before you begin...
Install the extension to your web browser from the Chrome web store or by selecting Account on your Calendly home page to install the extension from Apps page. Once installed, you can add the extension to your toolbar for quick access.
Check out this guide to learn more about installing the extension.
Enable the Calendly extension in Google Calendar
To enable the Calendly extension on your Google Calendar, open the Calendly extension from your web browser. Then, select the Integrations tab.
Locate the Google Calendar icon, select the toggle and accept the Calendly permissions to enable the Google Calendar integration.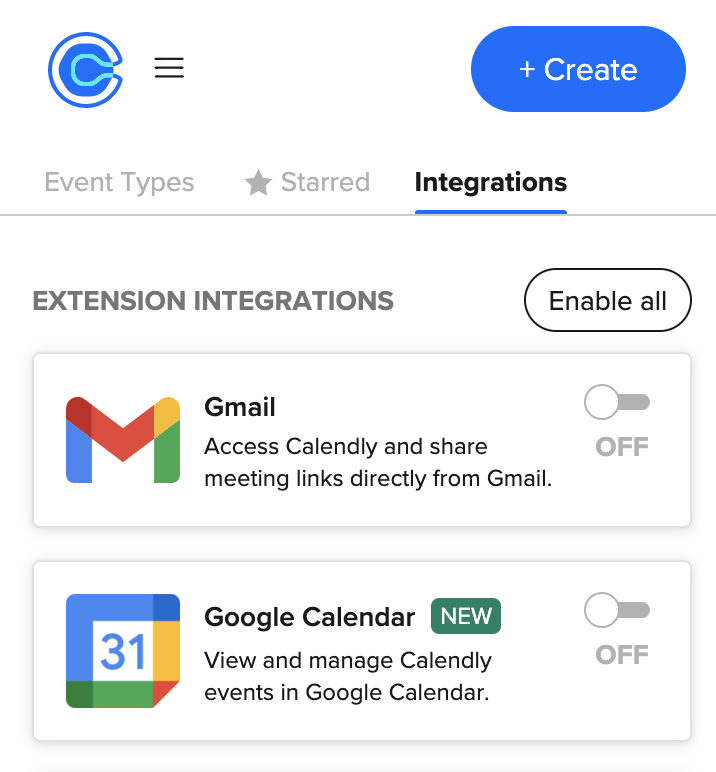 Highlight Calendly events on your Google Calendar
Once the extension is enabled, a calendly icon will appear on your Google Calendar beside any event scheduled through Calendly. 
Additionally, you can change the way Calendly events are displayed on your calendar.
Locate Calendly from the Google Calendar menu.
Select the option to Use Custom Color for events to change the color of Calendly events from your default color to Calendly blue. 
View event type and reschedule from the Google Calendar event 
When you select a Calendly event on your Google Calendar, the Calendly extension will display additional information about your event type. From the details bar, Calendly will display: 
Event Type name
Type of event (i.e. one-on-one, group, collective) 
A link to the event booking page
A reschedule/book follow-up button
Selecting the link icon will open the event's booking page in a new window. From there, you can view the available meeting times.  
To change the time or date of an event, select Reschedule. Calendly will open the reschedule menu in a new tab. Once you have selected a new time and date, both you and your invitee will be notified of the change.
For in-progress or already-occured events, this button will say "Book follow-up" and allow you to book another meeting with the invitee!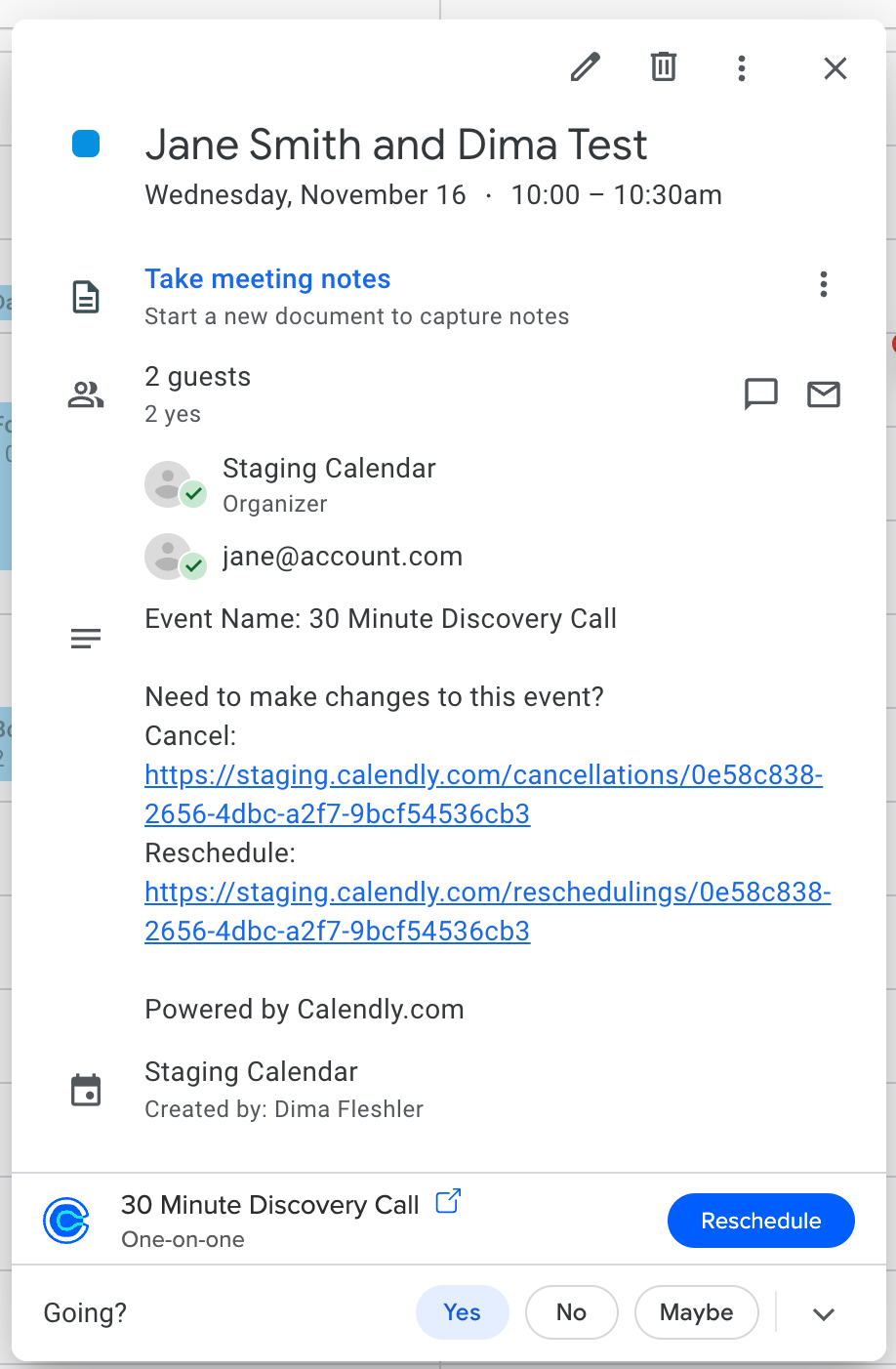 For group events, you will need to select which invitee you would like to reschedule from the drop down menu before selecting a new time and date. 
Permissions and Privacy
When enabling the Google Calendar integration for the first time, Calendly will request additional permissions.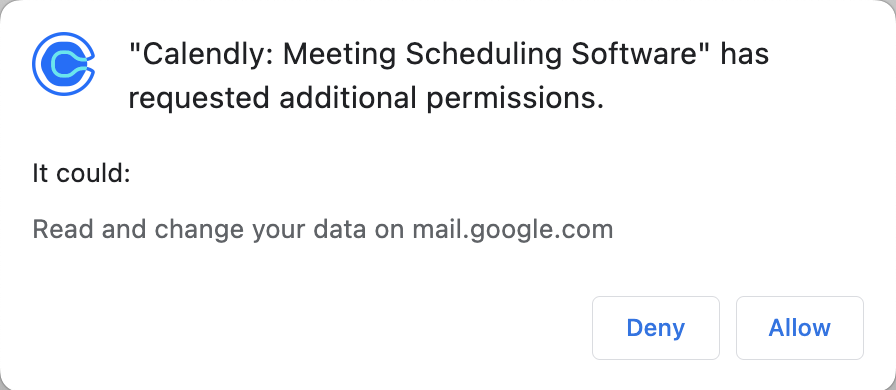 How does Calendly use these permissions? 
Calendly utilizes the Google permissions to modify the Google Calendar interface by adding a Calendly button within an iframe. This allows us to edit how the calendar event is displayed in your Google Calendar. 
The Calendly extension also uses these permissions to track error logging and analytics tracking so that we can provide the best experience possible. 
For information on Calendly's security and privacy policies, view our Privacy Policy and Security Center.