NOTE: Learn how to use this beta feature on Android and IOS devices here!
If you want to make adjustments to your event types when getting a Calendly link, you can make some immediate changes from the sharing page. This lets you customize events for a specific invitee without needing to make an entirely new event type.
This feature is available for one-on-one events that are not managed by an admin.
NOTE: This feature is currently in beta. If you would like to know more about this feature, please reach out to support@calendly.com
What you can customize
You are able to edit the following fields at the time of sharing:
event name
event duration
event location
date range
weekly hours (your availability)
date overrides (if needed)
How to customize your event when sharing
From your Calendly homepage, click the Share button for the event you want to use.
Select Customize & share.
From the next screen, make the necessary edits.
Click Share link.
You will be returned to the sharing page. Here you can either copy the link for sharing, or add times to an email. You can also preview your availability here to see your changes in real time!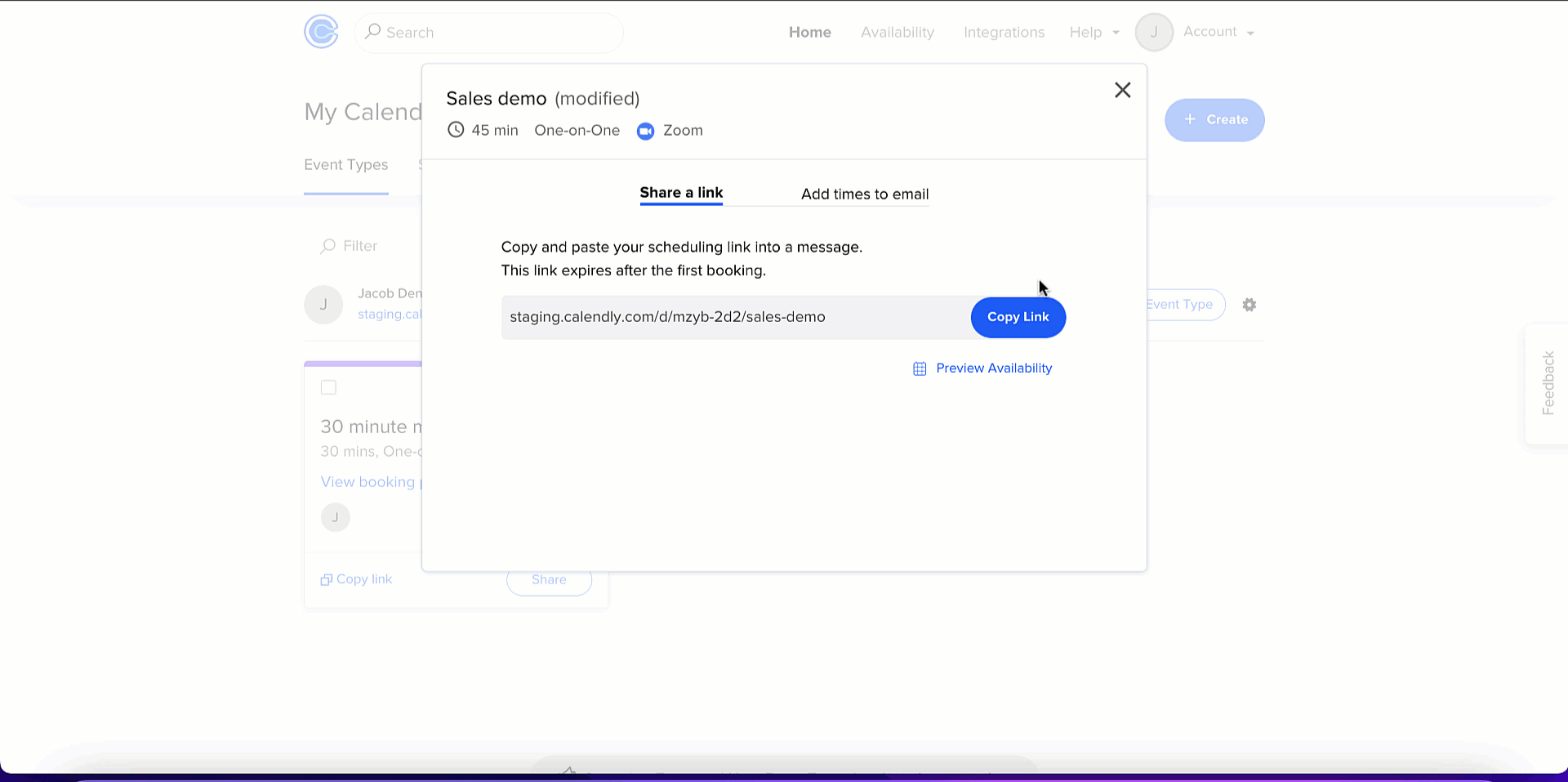 NOTE: You can also access this feature using our extensions for Calendly's web browser, Gmail, Outlook, and Linkedin extensions! The customize window will appear in a pop-up, and you'll just need to follow the steps above!