Calendly allows you to share a visual of your available times in an email. This can be useful when you want to select certain days or times for an invitee to choose from. Here's how.
From your Calendly home page:
1. Click your event's Share button.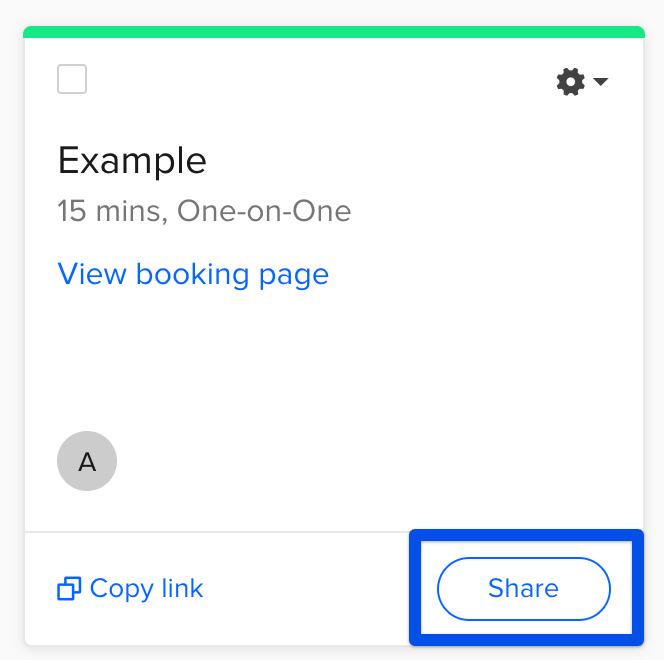 2. Select Add times to email. A calendar will display based on your selected event types' availability.
3. Select a day and times to include.
4. Then click Continue.
The next screen will allow you to Copy times to clipboard.
Once you have copied the times, you can Paste them into your email body. It will look like this!
Your invitee will be able to select one of the times directly, or see all available times on your event's page.