Take a closer look at how invitees interact with your booking flow using our Google Analytics integration. Create and measure campaign funnels to refine your strategies and increase conversions with this Pro feature.


IN THIS ARTICLE:
Connect your account
Visit your Admin settings within Google Analytics. Locate your tracking ID by choosing your preferred account and the specific property you would like to track. Click Tracking Info and find your ID under Tracking Code. Highlight the ID and copy it to your clipboard.
Return to Calendly and navigate to your Integrations page. Select the option for Google Analytics and begin the setup. Paste your tracking ID and save to complete the connection.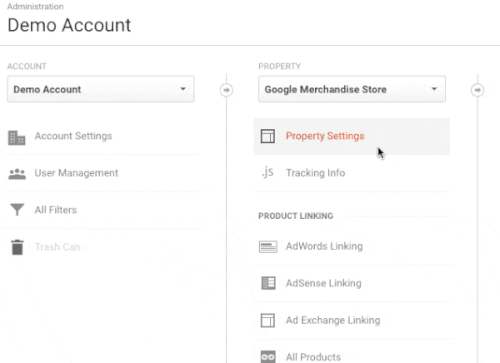 For team accounts, only one tracking ID can be added by the owner or admin of the organization. Once the integration is enabled, events for all teams and users will be tracked. It may take 24 hours to generate reports, but invitee activity can be previewed in real time.

Events fired by Calendly
As an invitee navigates through scheduling, Calendly will fire events to Google Analytics. You'll see an event when an invitee:
lands on the scheduling page
eventCategory: calendly
eventAction: invitee_scheduling_page
chooses an event type
eventCategory: calendly
eventAction: invitee_event_type_page
eventLabel: Your event type name
selects a date
eventCategory: calendly
eventAction: invitee_select_day
eventLabel: Your event type name
selects a time
eventCategory: calendly
eventAction: invitee_select_time
eventLabel: Your event type name
schedules a meeting with you
eventCategory: calendly
eventAction: invitee_meeting_scheduled
eventLabel: Your event type name
Google Analytics will record the events leading to a scheduled meeting so you can monitor your invitees' experience. Set up a goal to track conversions and analyze the success of your campaign.
The source of your events will always be direct unless you have added UTM parameters to the Calendly link shared with your invitee. If this is the case, the source in Google Analytics will match the UTM source prepended to your scheduling link.


Create goals
Once a goal is created within Google Analytics, any meetings scheduled through Calendly will be tracked as a conversion. From your Google Analytics account, navigate to your admin page to begin. Locate the Goals view, then add a new goal. Specify the type as an event, then use the key of events fired by Calendly to customize the goal to track your preferred events.