Use Zapier to automatically trigger actions in other apps when a Calendly event is scheduled or canceled. Automate your workflow with Zapier's 1000+ apps including Google Apps, InfusionSoft, ActiveCampaign, Slack, MailChimp and many more.


IN THIS ARTICLE:

Connecting your Zapier account
If you've never been booked through Calendly, visit your scheduling page and create a test event to provide Zapier with sample data. Once you've created an account with Zapier, click the Make a Zap button to begin building a zap with Calendly as the trigger. After deciding if you want the zap to be triggered by an event being created or canceled, you'll be prompted to enter your Calendly API key from your Integrations page.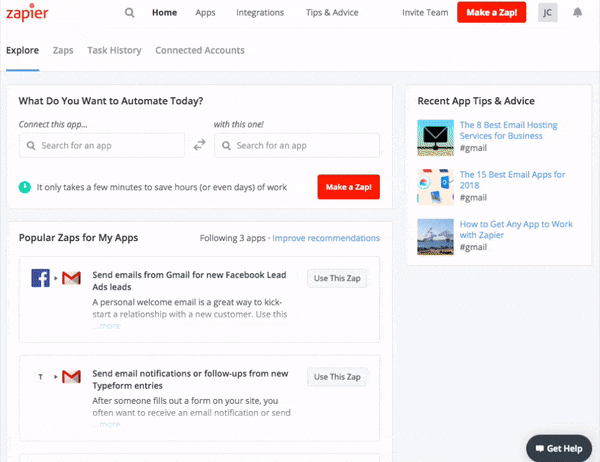 Find the app where the action will take place once a Calendly event is either scheduled or canceled and choose what you would like to create. Customize the action to your liking, then Finish the setup and enable the zap.
 
Trigger conditional actions with filters
Add filters to trigger actions for only events that meet specific parameters that you control. The ability to add filters does require a paid Zapier account.
For example, add a filter so your zap will only complete an action when a specific event type is scheduled. Once you have enabled Calendly as the trigger app within Zapier, search for Filter to add as the next step. Create the conditions necessary to reach your goals, then add the action app before finishing and enabling the zap.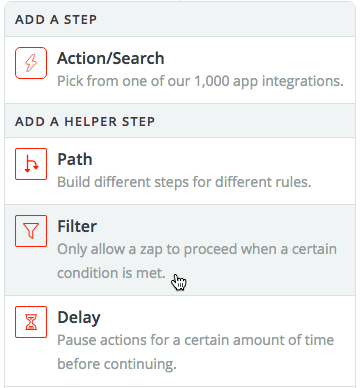 Using Zapier with your organization
Zapier can be used to trigger actions when team events are scheduled or canceled. Owners and admin can connect their API key to Zapier to enable zaps for all event types in their organization, including their personal events. Using a team manager's API key will trigger zaps for their team's event types, as well as their own.
Filters can be used to fire zaps under specific conditions. Set the parameters to determine what events will trigger an action, including event type name, UTM parameter or what team member the event is assigned to.