To see which version of WordPress you have
Log in to WordPress and visit the admin dashboard of your account.
Hover your cursor over the W logo in the top left corner of the page:



WordPress.org users will see a drop-down menu appear with options.
WordPress.com will not see a menu.
How to embed Calendly in WordPress.com
You can add a hyperlink to your scheduling page on a WordPress.com site and invite visitors to schedule with you.
While editing one of your pages, highlight any text and select the Insert/edit link button in the toolbar.
Paste the URL to your personal scheduling page, an event type page, or a team page. For an image, select the image and follow the same steps.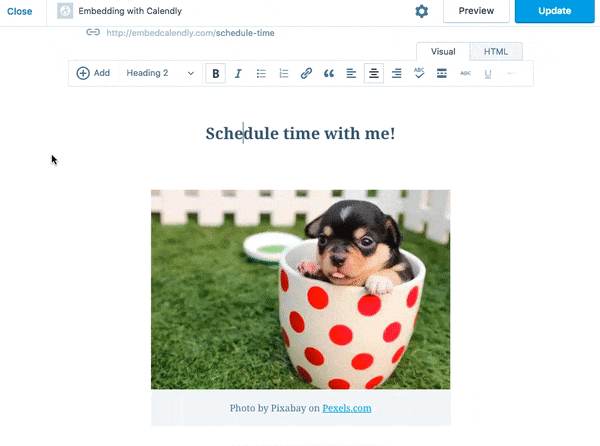 How to embed Calendly in WordPress.org
WordPress.org supports all three of Calendly's embed options:
Inline
Pop-up text
Pop-up widget
Note that if you've applied a theme to your website, it may affect the appearance of the embed code.
To embed Calendly on a single page of your site:
Sign in to WordPress and visit the admin area.
Go to Pages and decide which one you would like to edit, then select the + to add a new block.
Choose a Custom HTML from the Formatting drop-down list, and paste your Calendly embed code.
Preview Changes to ensure the embed cooperates with your website's theme before selecting Update to save.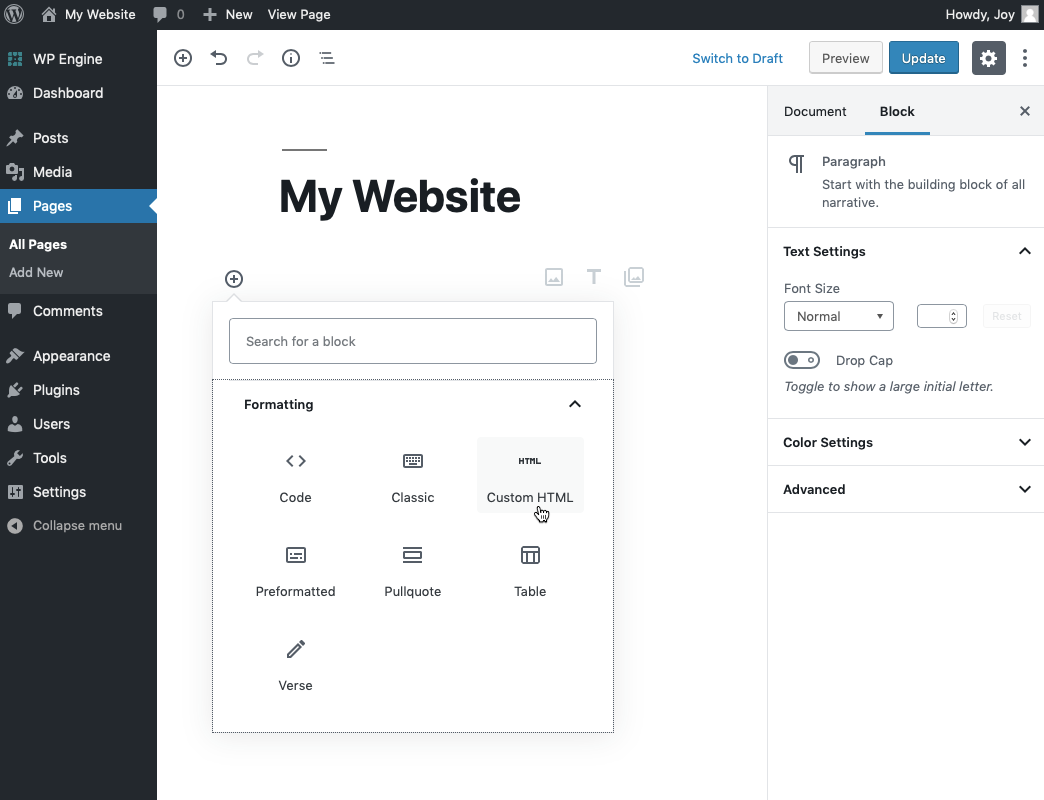 To apply the pop-up widget embed across your entire site:
Navigate to the Appearance section and open the Editor.
Locate the Theme Files sidebar to the right of the page and scroll to find the Theme Footer.
Locate the </body> tag at the bottom of the footer. Just above the tag, paste the pop-up widget code from your Calendly account.