As a Calendly owner or administrator, it is important to keep track of what is occurring within your account, especially as your organization size increases. To help sift through activity, you can use your activity log. This log will keep track of some of the most important multi-user actions taken on your account.
Note
This feature is only visible to Calendly account owners and administrators.
How to access the activity log
Log in to your Calendly account.

Select the Account button at the top right, then click Admin Management

On the next screen, click on Activity log.
The resulting table will display account activity!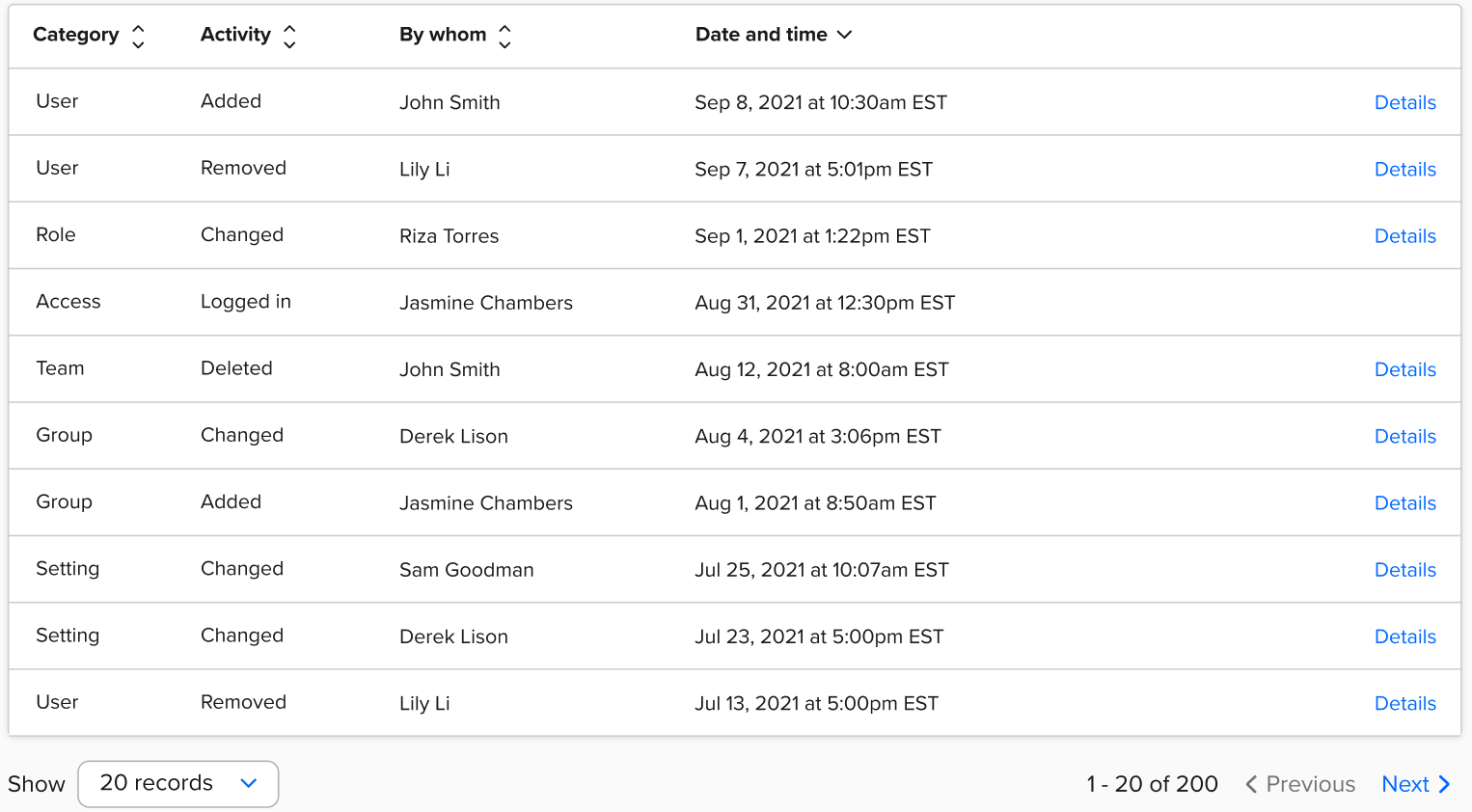 What is included in the activity log
The log will display four pieces of information per activity:
Category: what type of action was edited

Activity: what action was taken

By whom: the user that did the action

Date and time: when the action occurred
Each action will also have a Details button that will display more information about the activity. This information will vary from action to action.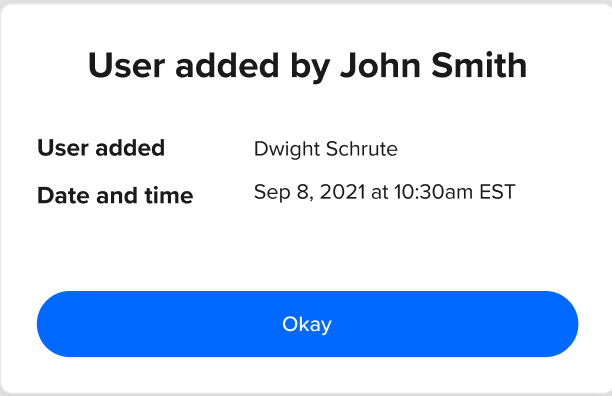 Activity categories
API

Token created

Token revoked

Groups

Created

Deleted

Member added

Member removed

Integrations

Salesforce added

Salesforce removed

Login

Succeeded

Failed

Succeeded (SSO)

Managed events

Created

Assigned

Modified

Deleted

Managed workflows

Created

Assigned

Modified

Deleted

Permissions

Event types modified

Workflows modified

SMS Communication modified

Settings

Email auditing enabled

Branding enabled

Teams

Created

Deleted

Modified

Member added

Member removed

User Management