Let invitees choose which team member to meet with
On a team-wide page, each event type can be tied to a different user's calendar, allowing invitees to select which team member they'd like to meet with from one main page.
IN THIS ARTICLE:
Team member selection video example
Skip to 01:38 in this video to see team member selection in action:
Team member selection setup
Note: To set this up, first make sure:
An individual Calendly account has been created for each User
Everyone has been added as Users to your organization
All Users have been added to a team
On your Event Types page, toggle to Team view and click the team page you'll be working on. Select "Add Event Type."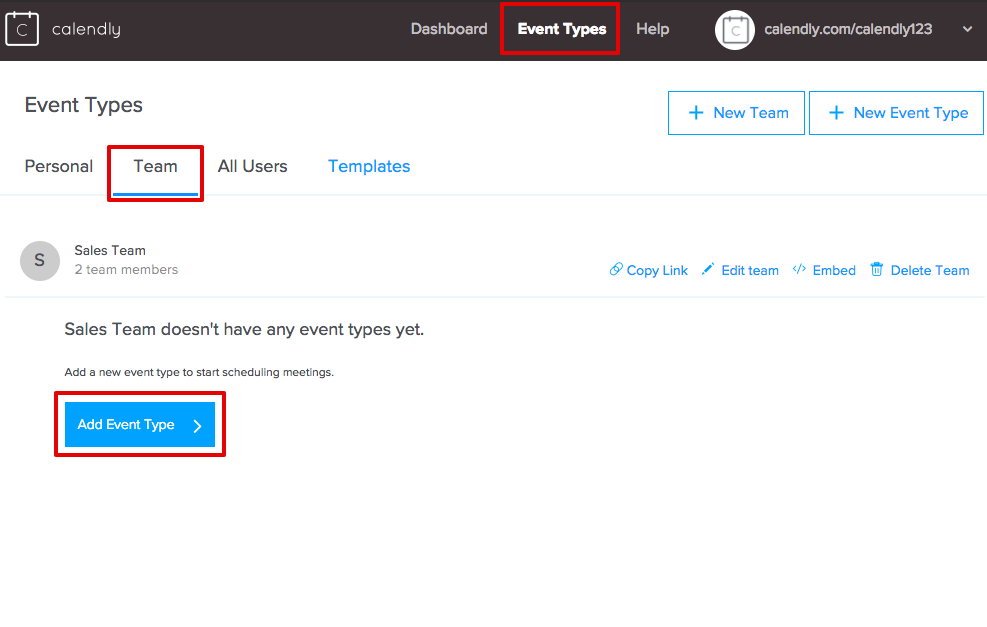 Creating a separate event type for each team member is very similar to creating a solo event type, with a few important extra steps:
Selecting "Round Robin" as the style of the event
Choosing how the team member will connect with the invitee
Choosing which team member will receive this type of event
Repeat the process for each team member, creating a separate event type for every person.