Calendly's Outlook desktop plug-in is for PC users with Outlook 2007 or later and Windows XP or newer. If you have a web-based version of Outlook, you can connect your Outlook.com account from your Calendar Connection page.


IN THIS ARTICLE:


Install the plug-in
Navigate to your Calendar Connection page from the drop-down menu on the top right corner of your page. Locate the option for the Outlook plug-in and click Connect. Download the plug-in and save the file.

If you see a security pop-up, be sure to allow permissions to begin installing. Depending on your browser, you may need to locate and open the downloaded file to run the installation.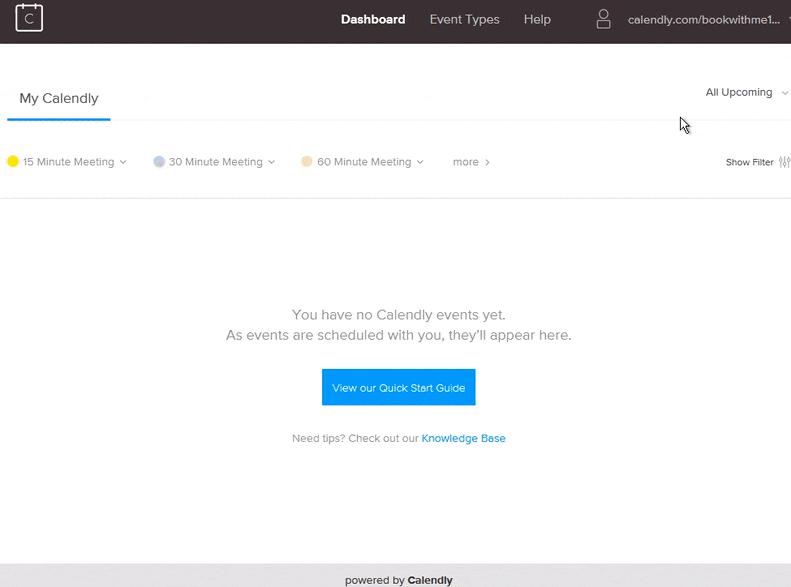 Calendly will generate a unique key for you to copy and paste into your plug-in settings. Once your key is added, select which calendar accounts you would like to check for conflicts. You will be considered unavailable during any busy events added to these calendars, and the corresponding times will be removed from your scheduling page.

Finally, choose the calendar you would like newly scheduled events to be added to and save the changes.



To initiate communication between the plug-in and your events, click the button to Sync Now in the bottom left corner of the plug-in window. The date and time will appear to show that your events have successfully synced between Outlook and your Calendly account.
The plug-in will only sync when it is running in the background and your computer is connected to the internet.



I'm available during Out of Office/Away events
Events in your calendar may be labeled Free, Busy, Tentative, Working Elsewhere or Away. By default, Calendly will consider you unavailable during events labeled Busy, Working Elsewhere or Away, and those times will be removed from your scheduling page. If you would like to be considered available during these events, visit your Calendar Connection page and click Edit in the Check for conflicts section to update this setting.


Troubleshooting
If you notice your Outlook calendar events are not syncing to your Calendly account, begin troubleshooting by confirming the following:
You are operating with Outlook 2007 or later and on Windows XP or newer.
Your network connection is active, and the plug-in is running in the background of your computer.
You have visited your Calendar Connection page to make sure you have the most recent version of the plug-in. The latest version is 167.
You have unchecked the option to Use Outlook Add-in for real-time sync within the plug-in Advanced Settings
Open your plug-in settings and confirm that the Outlook calendar your events are added to has been selected for Calendly to check for conflicts. You can also open your advanced settings to ensure that the plug-in is set to sync in Realtime or Every 5 minutes.



To troubleshoot further, please contact our support team.