Calendly's scheduling pages make it easy for someone to book a meeting with you. But we also know the sooner you can get that follow-up on your invitee's calendar, the better. To schedule in real-time, you can book on behalf of your invitee. All you have to do is enter in their information and send them a notification. Now you can progress that business relationship without another "to-do" on your list.
The Book feature is accessible from your Calendly browser extension or Outlook add-in sidebar. This feature allows you to customize the meeting details before booking.
NOTE: This feature is currently not available for group or round robin events.
How to book on behalf of an invitee
Open the applicable browser extension or Outlook add-in. Our screenshots reflect the Google Chrome extension.

For the event type you want to schedule, select Book. A pop-up window will appear.

 

In this new window, enter your invitee's name, email, and (optionally) their time zone. Select Continue.

You will be presented with your event type information and availability. Select a time that you and your invitee agree on.

You can also customize the event location and duration.

Then select Book event!
You will receive a green confirmation message and your invitee will receive a confirmation email and calendar invite.
Booking with Google Calendar
If you have your google calendar integration enabled with the browser extension, you will be able to book follow-up meetings with this same workflow. If a meeting has not occurred yet, this button will say "reschedule" and let you reschedule a meeting.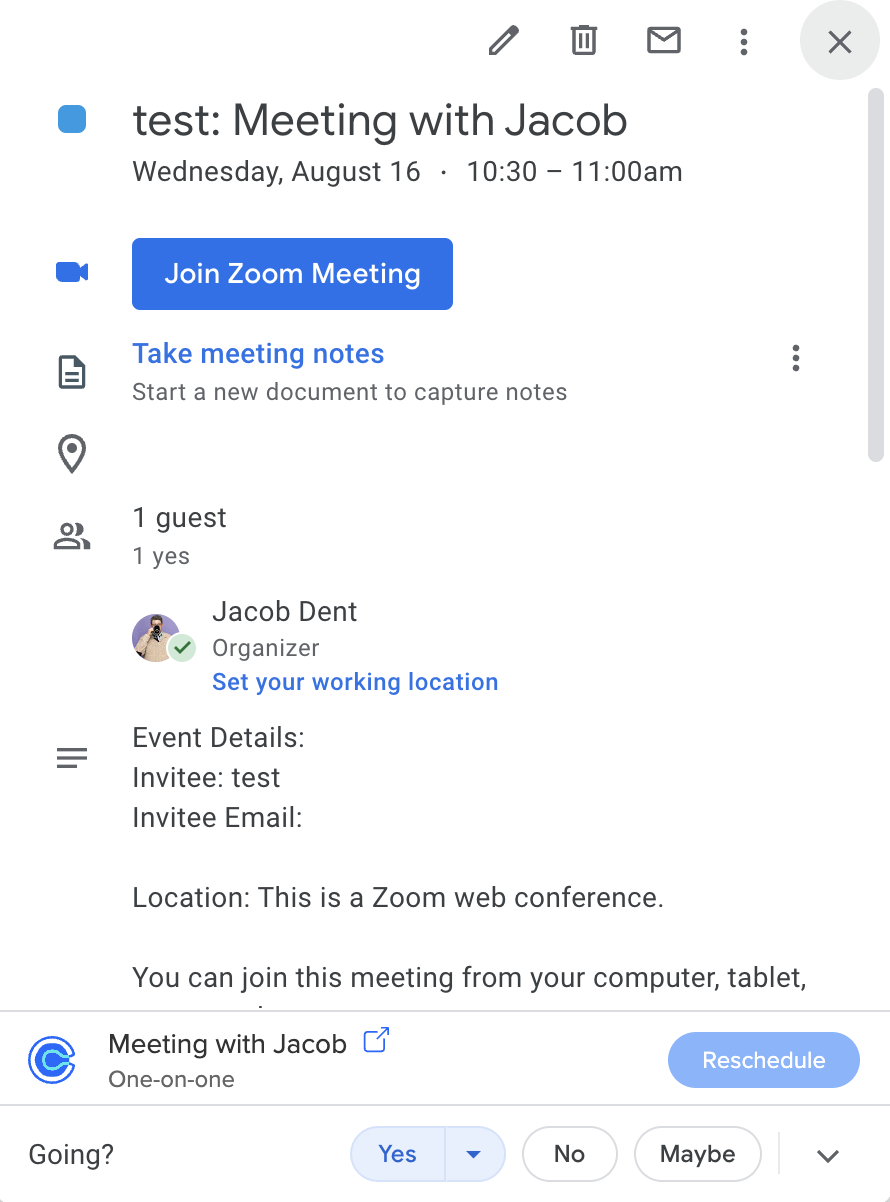 If you have feedback on the Book feature, please fill out this survey!