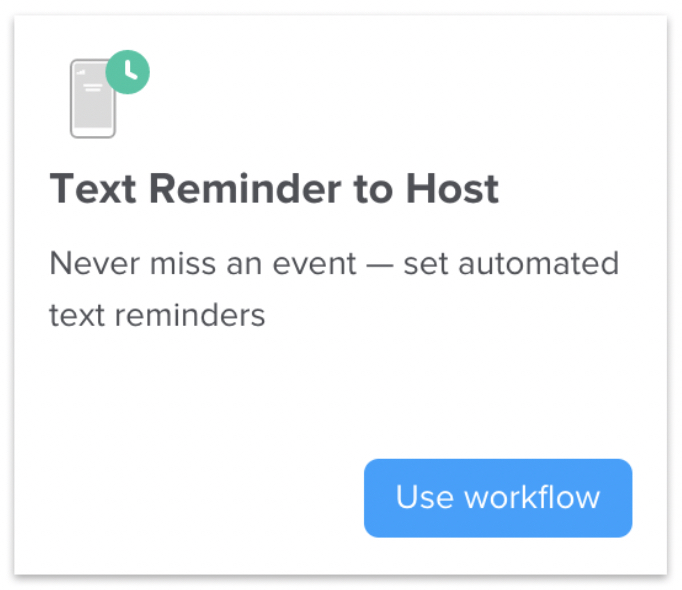 Skip fumbling with your phone when you use workflows to schedule
and send text messages to yourself
or invitees.
To stay in the loop about upcoming meetings or remind yourself about tasks that need to be completed after they end, create a workflow that automatically sends text message reminders to yourself.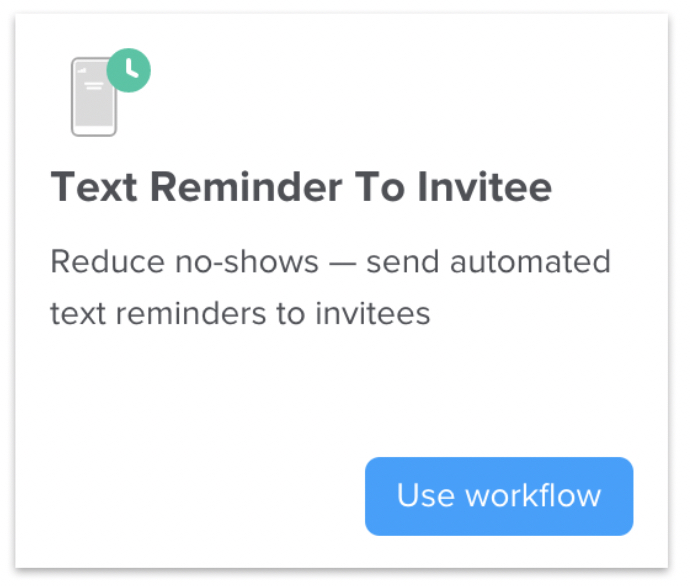 Reduce no-shows without the need to call
To reduce no-shows for scheduled events, create a workflow that automatically sends a text reminder to your invitees before they start. No matter which workflow you choose, count on Calendly to save you time and deliver messages for you.
Note: Workflows are only available to members with a paid Pro subscription to Calendly.
Craft and automatically coordinate your text messages
Since you don't have to worry about when you'll coordinate your text messages, you can use the extra time to focus on the text message you want to send. A single text message can be up to 180 characters, and Calendly provides a real-time character count so you always know your message's length. If you share your invitee's answers to your questions on the booking form in your text message using the variable, Calendly will shorten each answer to 40 characters or less so less text messages are sent to your invitee.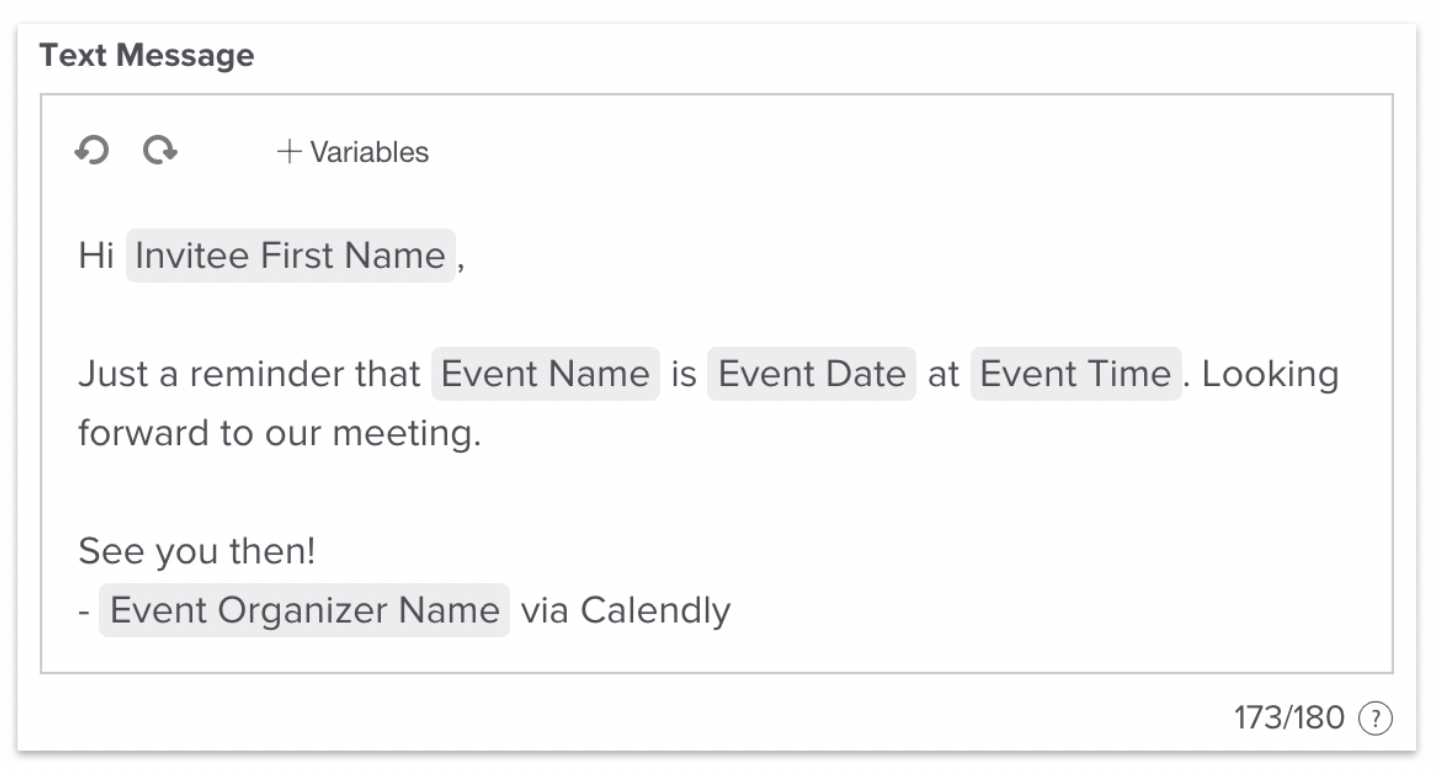 When you finalize a workflow, Calendly will use Twilio, a communication platform, to send your text message from a randomly-generated phone number from your country. Replies are unmonitored and your invitees can opt in or opt out of text messages as needed.


Note: Some phone carriers in certain countries have strict filtering mechanisms that may prevent messages from being delivered to invitees. For more on this, see International Messaging on Twilio's help center.
Send an unlimited amount of text messages
As a member of the paid Pro subscription, you can send an unlimited amount of text messages across your workflows, and because don't use your phone number, you don't have to worry about any additional phone carrier rates. Phone carriers' standard messaging rates will still apply for your invitees, so if they are usually billed for the messages they receive, then they will also pay a fee for text messages they receive from any of your workflows.
See more on texting with workflows
How to automatically send a text message to yourself
How to automatically send a text message to invitees
How invitees can opt out of text messages your workflows send them