View your scheduled events at any time by selecting Scheduled events at the bottom of the mobile homepage.
From there you can view a list of upcoming scheduled events.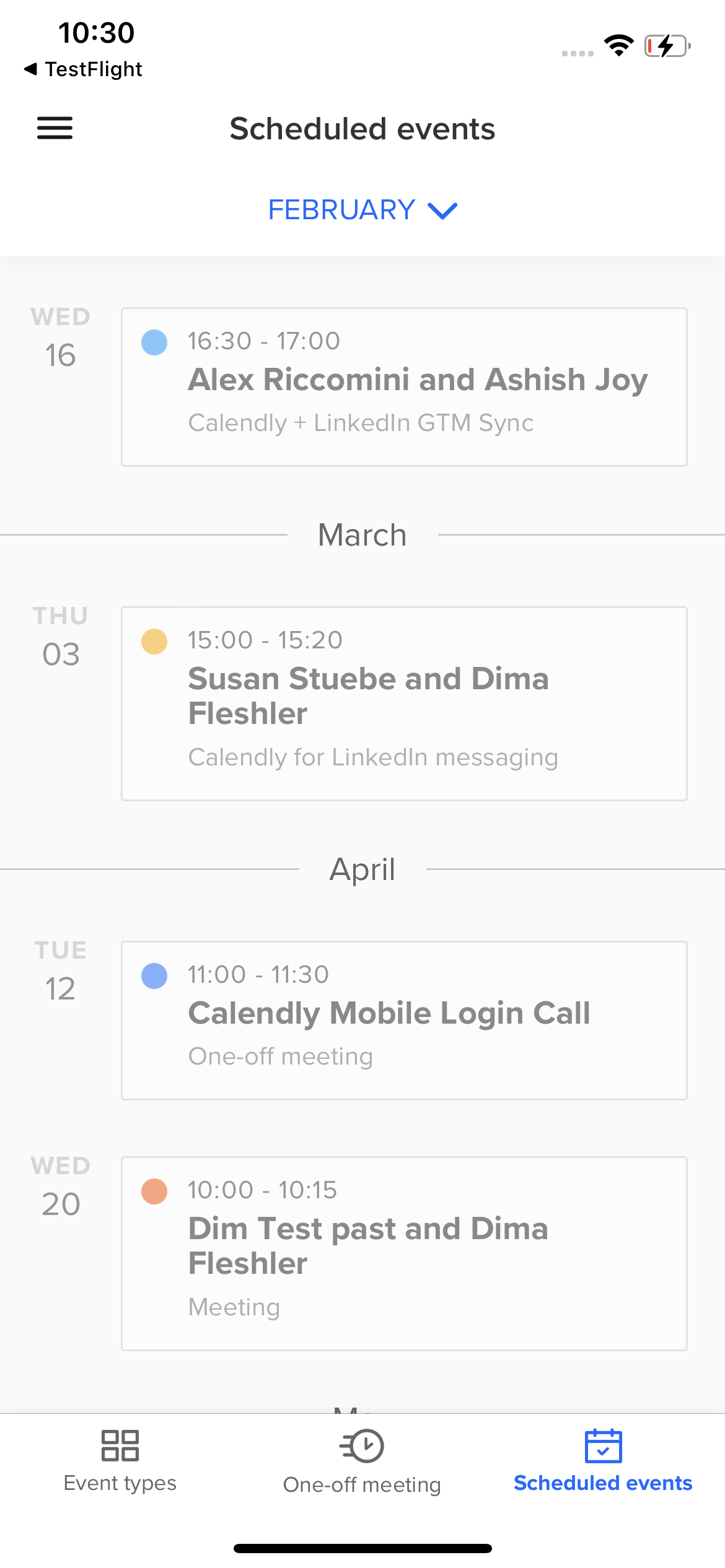 For individual event details, select an event from the list.
The event details will be displayed along with invitee details, and the option to cancel or reschedule the event.