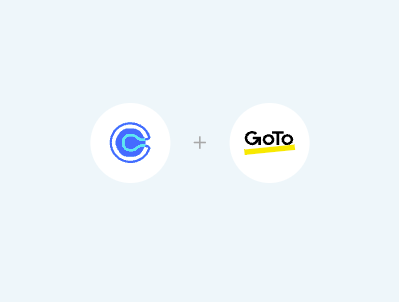 You can connect Calendly and your GoTo Meeting account to generate a dynamic conferencing link for your events. 
How to connect your GoTo Meeting account
For steps on how to connect your GoTo Meeting account, view How to schedule a meeting with video conferencing. 
Dial-in numbers
If you have a paid GoTo Meeting account, you can offer invitees dial-in numbers in addition to the web conferencing link. To find out if your plan supports this feature, view the GoTo Meeting pricing page.
In your GoTo Meeting account, dial-in numbers are generated from the Preferred Numbers set . If you have multiple country codes selected, they will be displayed in the invitee notification as additional dial-in numbers: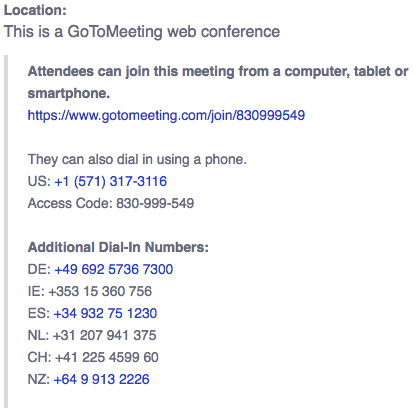 To remove dial-in numbers:
For paid GoTo Meeting accounts, you can disable dial-in numbers by toggling off the feature on your GoTo Meeting Setup page:
This feature will be automatically disabled if Calendly detects that your GoTo Meeting account does not support Dial-in conference lines.
After someone schedules
Once someone schedules, you and your invitees will receive GoTo Meeting details via email and within the calendar invite. You can also find your GoTo Meeting details in Calendly, within your event in the Scheduled Events tab, and in GoTo Meeting, on your Home page under My Meetings.