When sharing an event from your Calendly app, you can now edit event details as you gather your Calendly link. Rather than creating a new event type, you can customize your event at the time of sharing. These changes will only be shared once and will not permanently impact your event types, making it easy to personalize details for each invitee.
Note: This feature is available for one-on-one event types that are not admin managed.
Before you begin..
Download the Calendly app from the App Store or Google Play Store and sign in to your Calendly account from your mobile device. For more information on Calendly's mobile app, check out this guide.
Details you can edit
event name
event duration
event location
date range
How to customize once and share your event
1. From the Calendly app, locate the event type you would like to use and select Share.
2. Select Customize Once and Share from the Share Options list.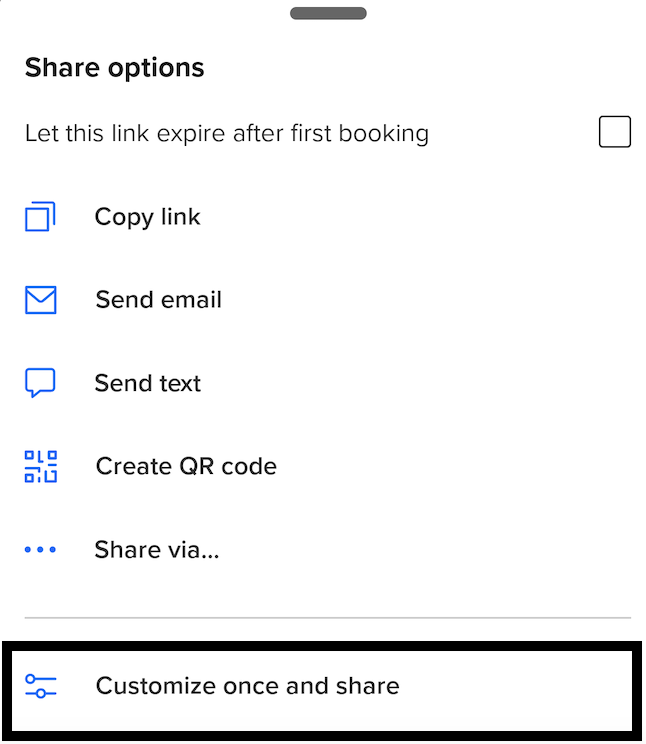 3. Edit your event type details.
Note: You can change the event name, location, duration, and availability at the time of sharing.
4. Select Share Link to see a list of all sharing options. Choose the option that works best for you!
Learn how to use this feature on Desktop!