Overview 
Once you have installed the Calendly Salesforce package (version 2.3 or higher) from the Salesforce integrations page, we recommend taking the steps detailed in this article so that you can begin testing and customizing the integration behavior. 
Flow templates deactivated by default
Usability updates to our managed package (v2 or higher) now sets flow templates to be deactivated by default. This is following Salesforce's best practice guidelines so that flow template updates from Calendly can be intentionally added to the flow by the Salesforce admin instead of impacting the instance by default. Therefore, we recommend creating a copy of the deactivated default flow templates and activating the copy of the flow templates.
Note
With the update in version 2.5, we recommend keeping the original subflow templates (Get Event Attendee Template and Create Event Attendee Template) in the CreatEventTemplate active, and avoid creating a copy unless you're making changes directly within the subflow itself.
However, if you do create a copy and make changes to these subflows, ensure you replace these modified subflows with the original versions within the CreateEventTemplate. 
Creating a copy of a flow template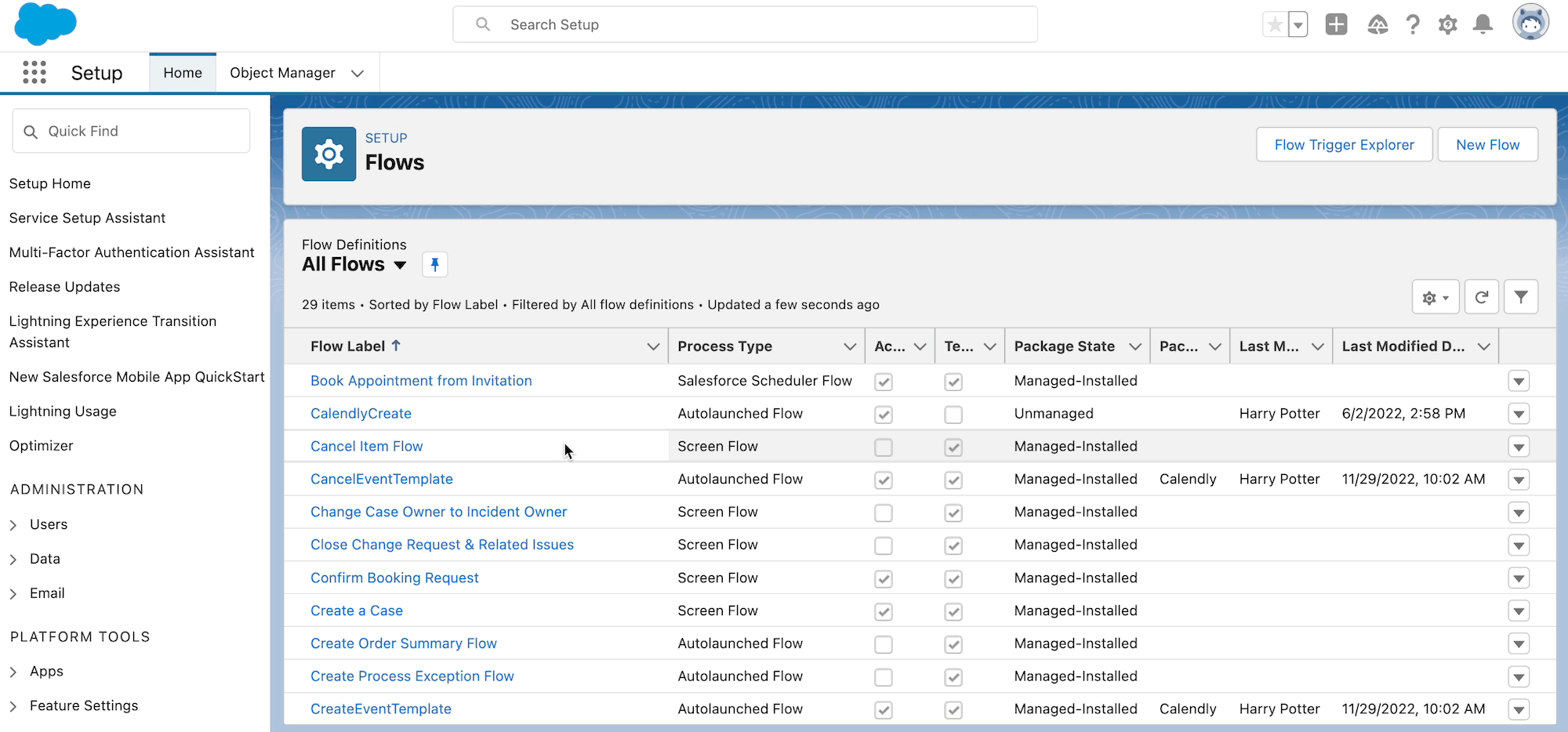 Note: Once a copy of the flow templates has been created and activated, we recommend creating a test booking in Calendly to verify the flow is functioning properly. 
Steps to copy a flow template 
From your Salesforce Flows list, select the flow template you wish to duplicate (i.e. MapCalendlyLinkTemplate).
Select Save As in the top right-hand corner. 
Name the flow by creating a Flow Label. 
Select Save. 
Navigate back to the Salesforce Flows list. 
Select the newly saved/created flow. 
Activate the flow by selecting Activate in the top-right hand corner.